A hotel that purifies air
Grand Blissen Hotel Jozankei has an air purification capacity equivalent to [400 ginkgo trees]. Photocatalyst coating disintegrates, removes, and changes toxic substances in the atmosphere or from interior materials into harmless substances and can clean the air. It has [atmosphere purification, air purification, deodorization, sick building countermeasure] functions as well as [antivirus, antibacterial, and other] functions. At the hotel, this photocatalyst coating is applied on the outer walls of about 10,000 square meters, and all the way to the inside.
*Reference: Photocatalyst coating (Sagan Coating) coated area 25㎡ = equivalent to one ginkgo tree
Gentle and clean to people.
Gentle and clean to people.
The latest photocatalyst coating applied from the outer walls to the guest rooms, the large bath, the restaurant, and other common spaces has antiviral, antibacterial, anti-odor, and antimold effects. Even more, it is said to prevent deterioration and discoloration, and extend the sustainability and durability of materials. In addition, we have introduced an all-fresh ventilation system throughout the building. We provide a clean space where the beautiful view is maintained and you can spend time without worries.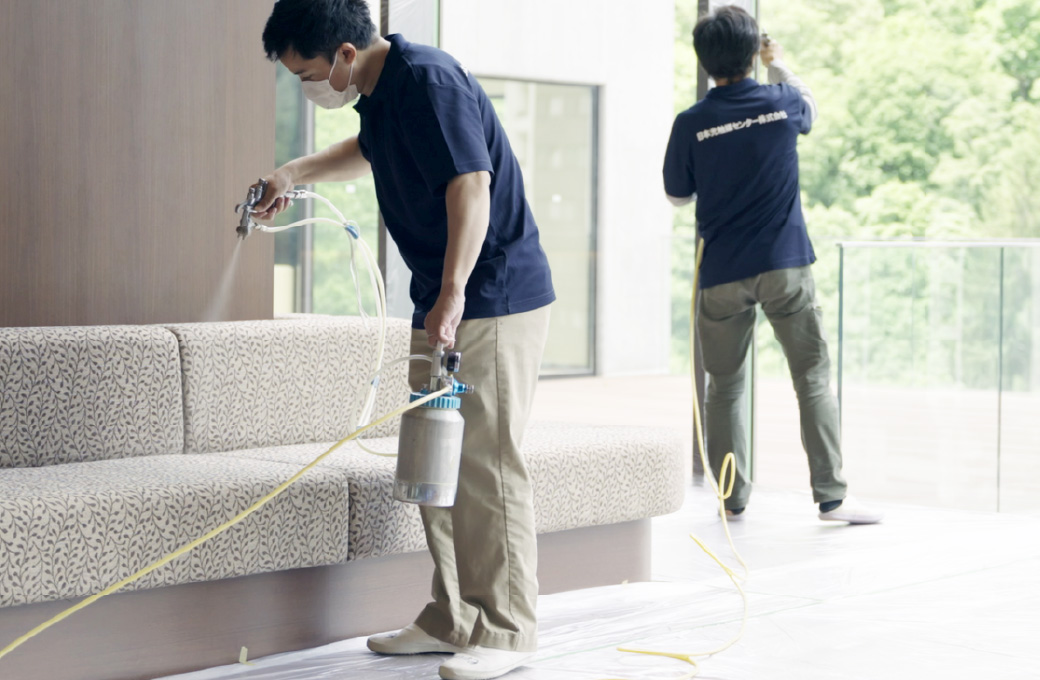 Gentle and pleasant to Earth.
Gentle and pleasant to Earth.
We are actively making efforts to be carbon neutral. The hot spring heat source with high temperatures (over 85°C) is effectively thermal-recycled for road heating and as a snow melting, room heating, and hot-water supply heat source. This minimizes the use of fossil fuels. To control greenhouse gas emissions, we contribute to the future-realizing environment while also offering both comfort and convenience for our guests.
◎Our hotel is registered in "ZEB Leading Owner." ZEB refers to a building created with the goal of "reducing energy load through advanced architectural designs, utilizing natural energy, and saving substantial energy while maintaining the quality of the indoor environment by introducing high-efficiency equipment and renewable energy."
Small efforts, but important ones.
Small efforts, but important ones.
We are also promoting sustainable efforts that bring us
close to the natural environment and connect us to the future.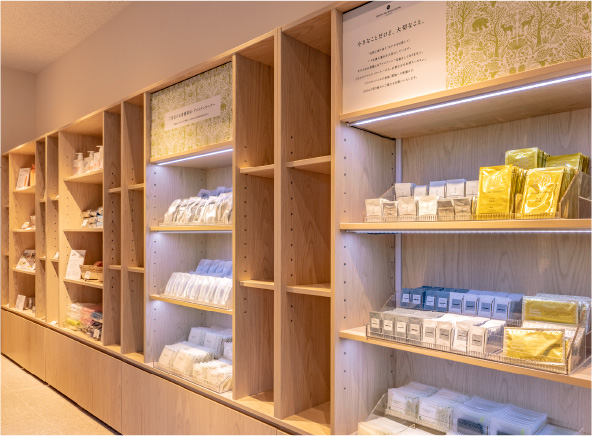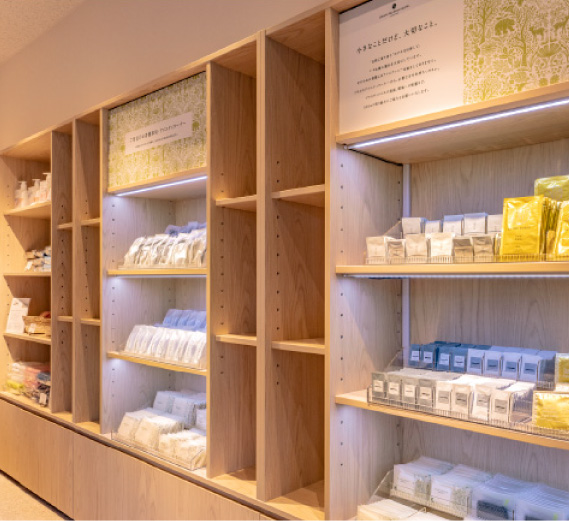 Amenities Corner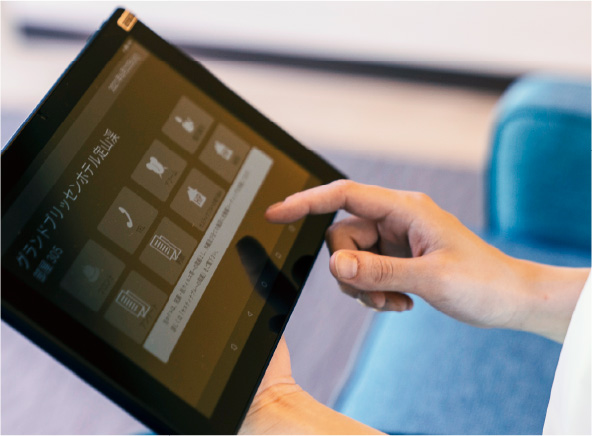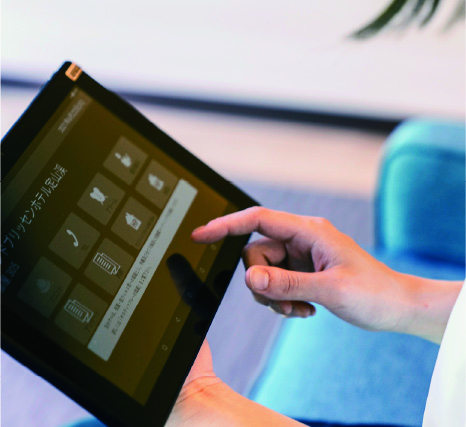 Facility information tablet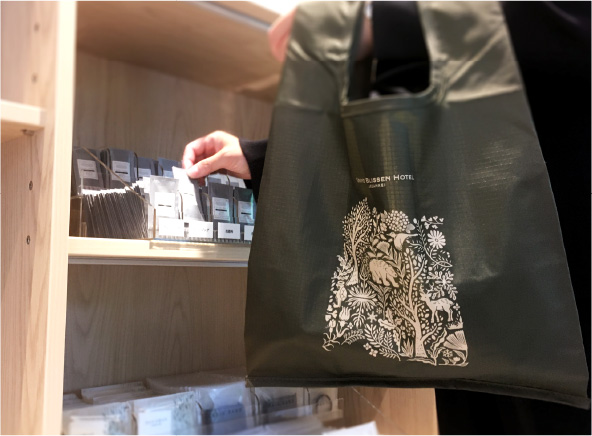 Original reusable bag
[01] No amenities in the rooms
Please carry with you the amenities you normally use, or get the amount you need from the Amenities Corner at the Shop. At check-in, we will provide an eco bag that you can use to carry items around. Please help us reduce plastic waste.
[02] Consideration is also given in our selection of amenities
We use amenities such as the "Biomass Series", which combines old and crushed rice, and amenities made from bamboo. Please help us reduce individual packaging and plastic waste.
[03] Each room is installed with a tablet.
Digital technology is introduced into all guest rooms, and facility information has moved from paper to tablets. Reducing paper and printing ink consumption is one part of considering the natural environment.
[04] No paper menus in the restaurant
Please order from the menu via the tablet. There is no need to call the staff, so you can use it without stressing.
[05] Shopping bags at the Shop are also eco-friendly
The shop's shopping bags are made of materials with recognized environmental performance. We also ask for your cooperation in using the eco-bags provided.
[06] Our hotel bus runs every day free of charge
Opting for the bus instead of your private car will lead to a reduction in carbon dioxide emissions, traffic congestion, and fuel consumption for private cars.
We strive not only to make things convenient for our guests but also to ensure a comfortable stay. If there are any troubles, please do not hesitate to let us know. We appreciate your understanding and cooperation.