Natural hot spring large bath
Natural hot spring large bath B1F
A view and space overflowing with a sense of openness.Enjoy the large public bath "Yutamari"
to your heart's content.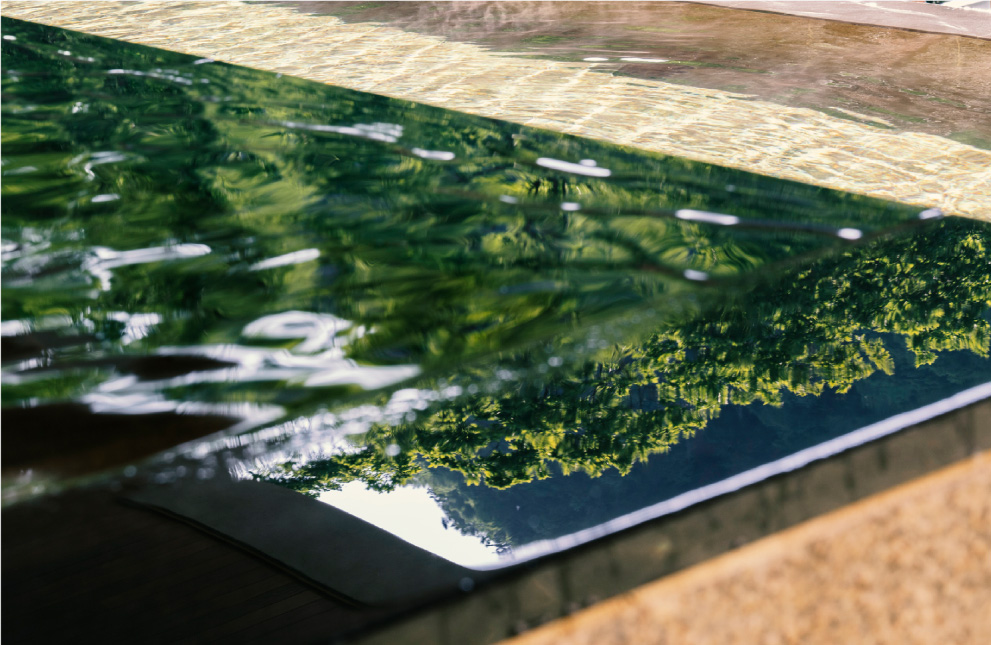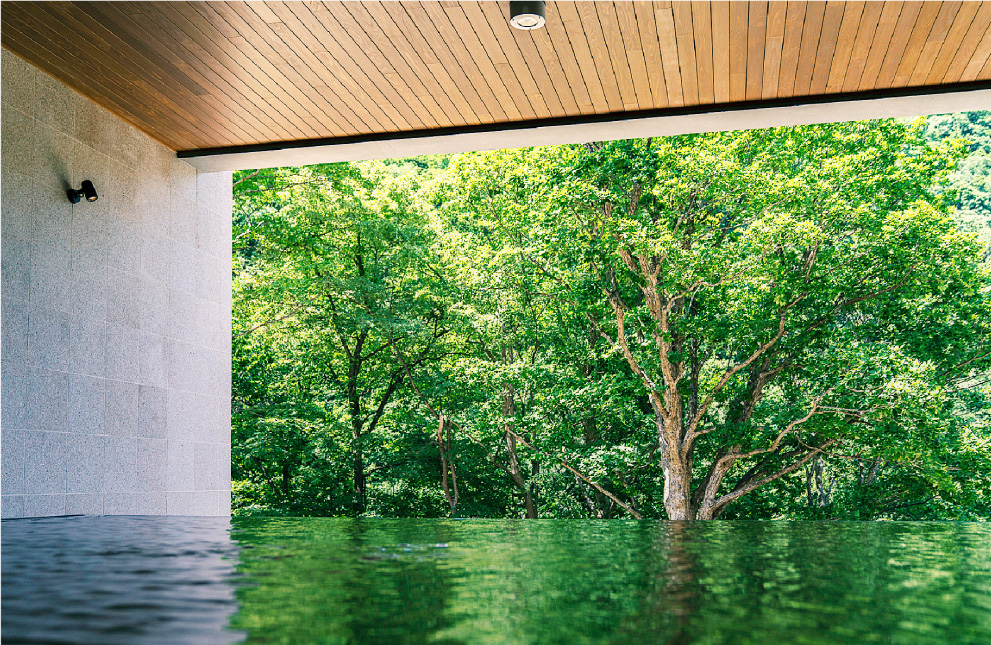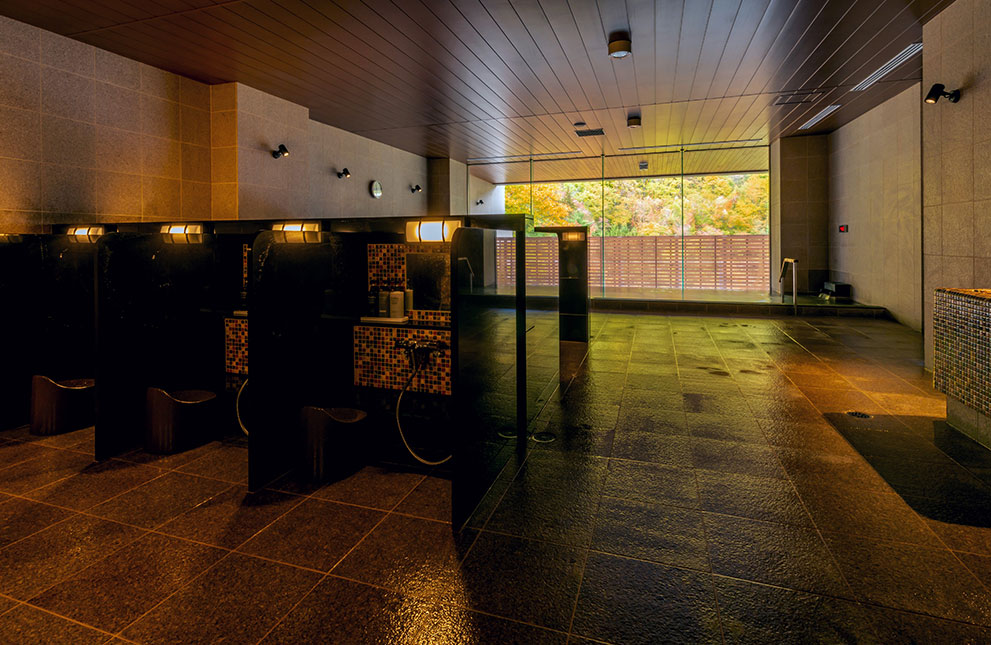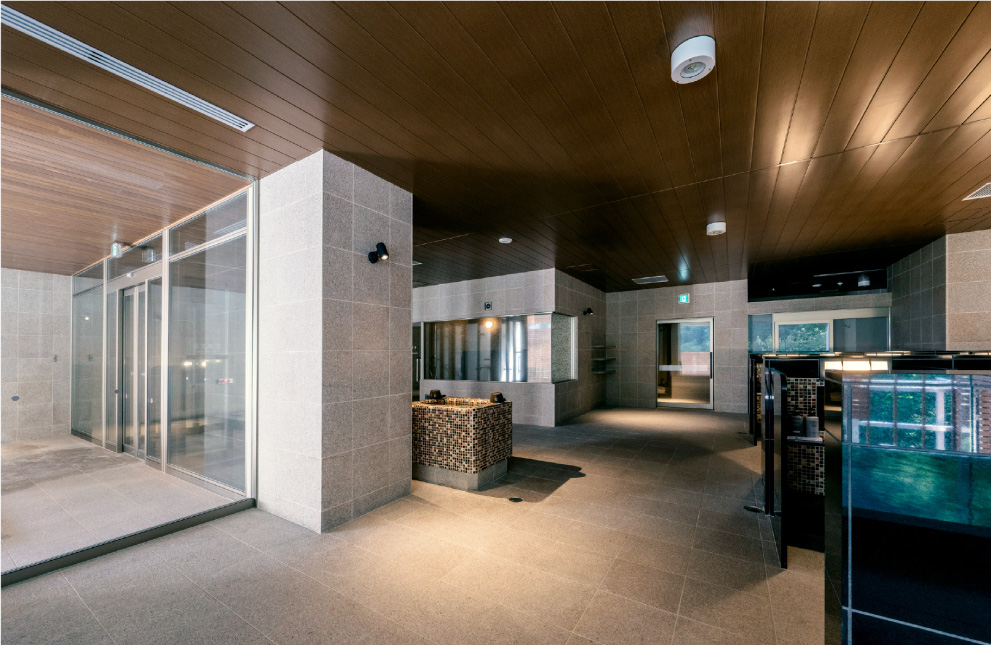 An indoor bath with a view of the scenery from a large full-wall window, and an open-air bath enveloped by the clear air from the mountain stream. Megumi no Yu, the symbol of the hotel, is also called "Netsu no Yu" due to its strong heat-retaining effect that warms the body to the core.
| | |
| --- | --- |
| Bath times | 5:00 a.m. - 10:00 a.m. / 12:00 n.n. - 12:00 a.m. (Closed at midnight) |
| Spring Quality | Sodium-chloride spring (neutral hypotonic high-temperature hot spring) |
| Benefits | Good for nerve/muscle/joint pains, chronic enteropathy, cold sensitivity, recovery from fatigue, etc. |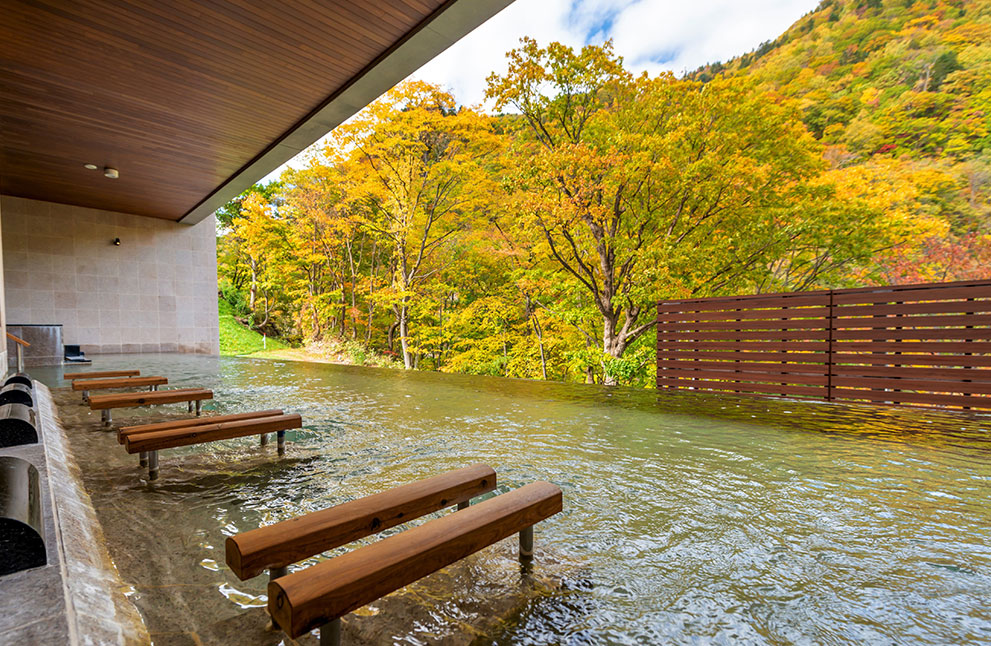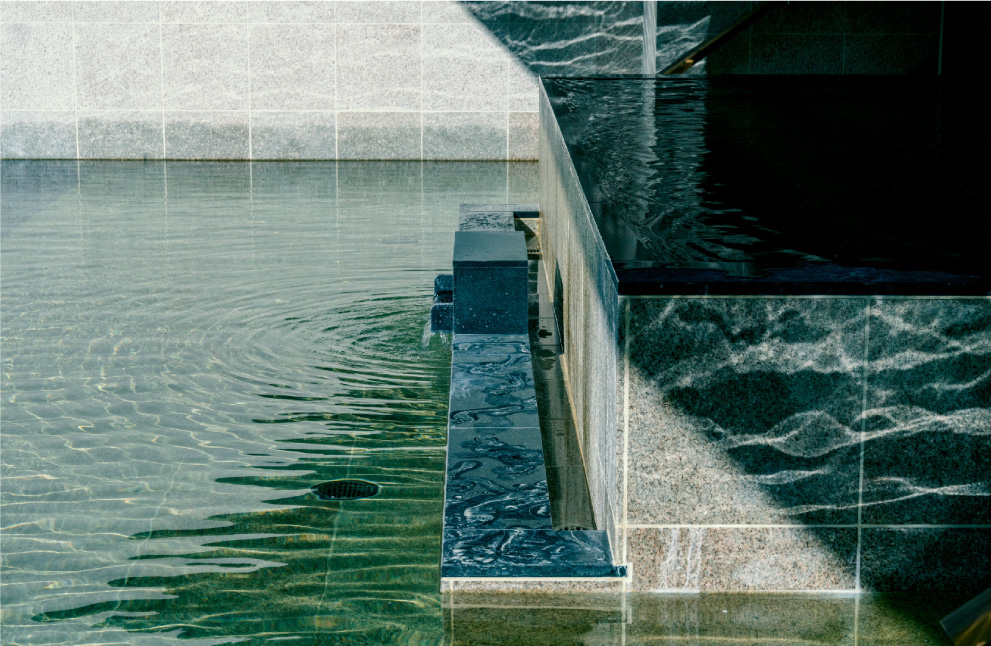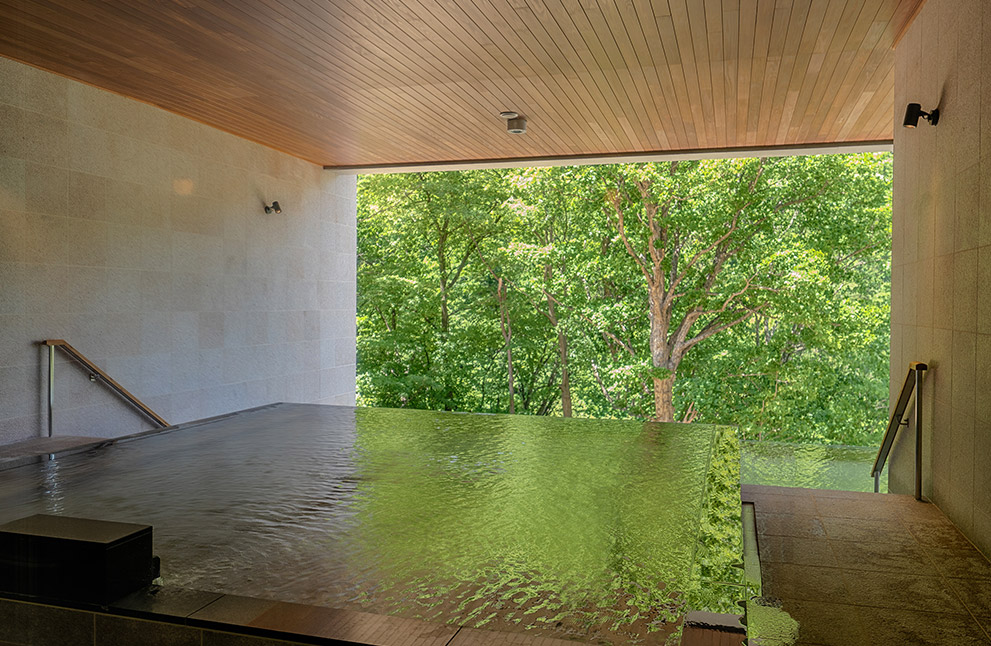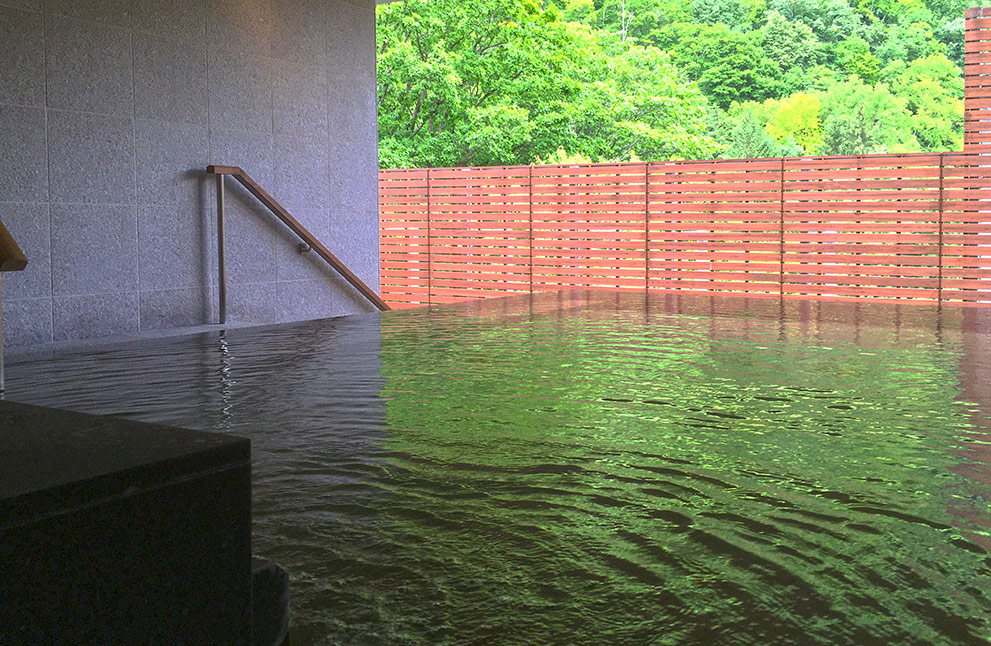 open-air bath
The caress of the wind on your cheek, the murmur of the river, and the constantly changing scenery. A spacious open-air bath where you can enjoy the spring source inherited from the previous generation and the beautiful panorama of the valley.
Sauna / Skin scrub
We offer two types of saunas (dry/mist) that get your mind and body back in shape. You can also experience our skin scrub, which promotes beautiful skin and detoxification.
*Reservations are required for the skin scrub service
*As of June 14, 2023, the dry sauna has been replaced by a Finnish sauna (Loyly).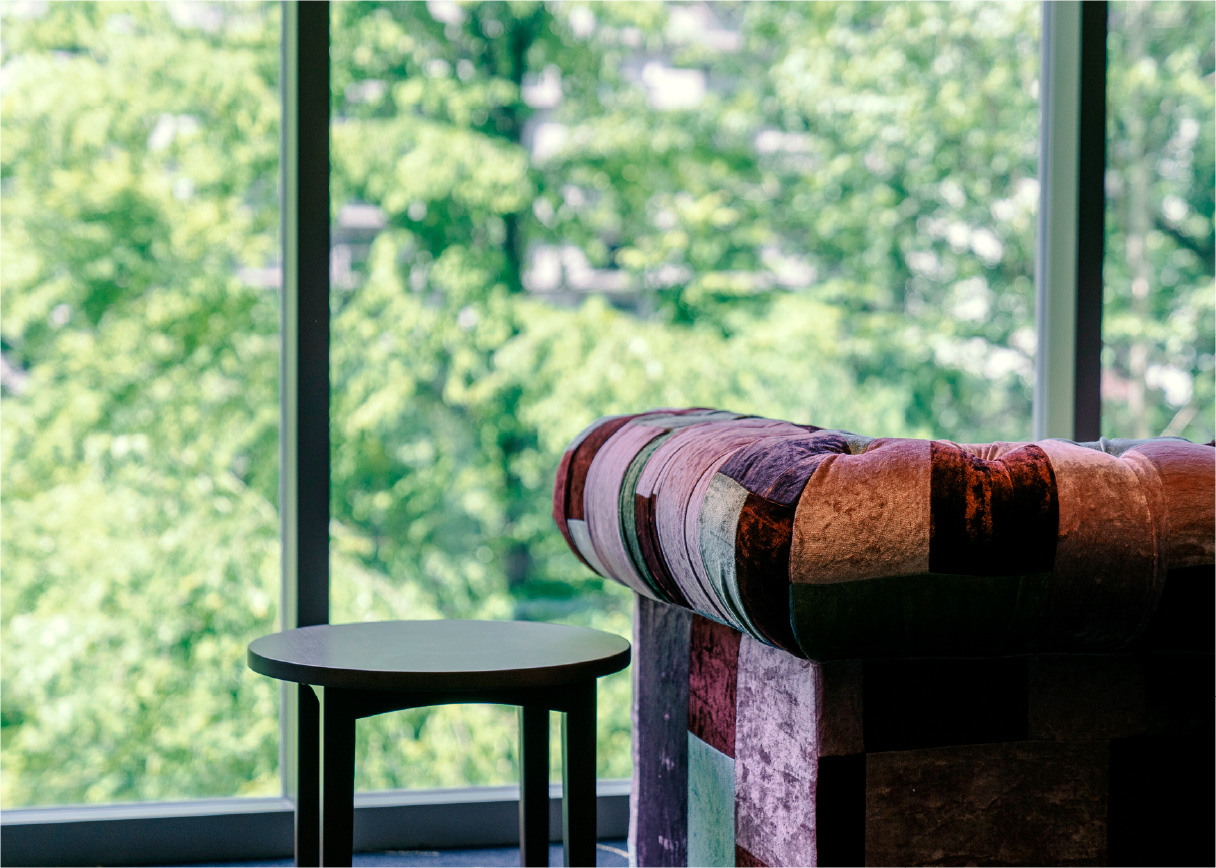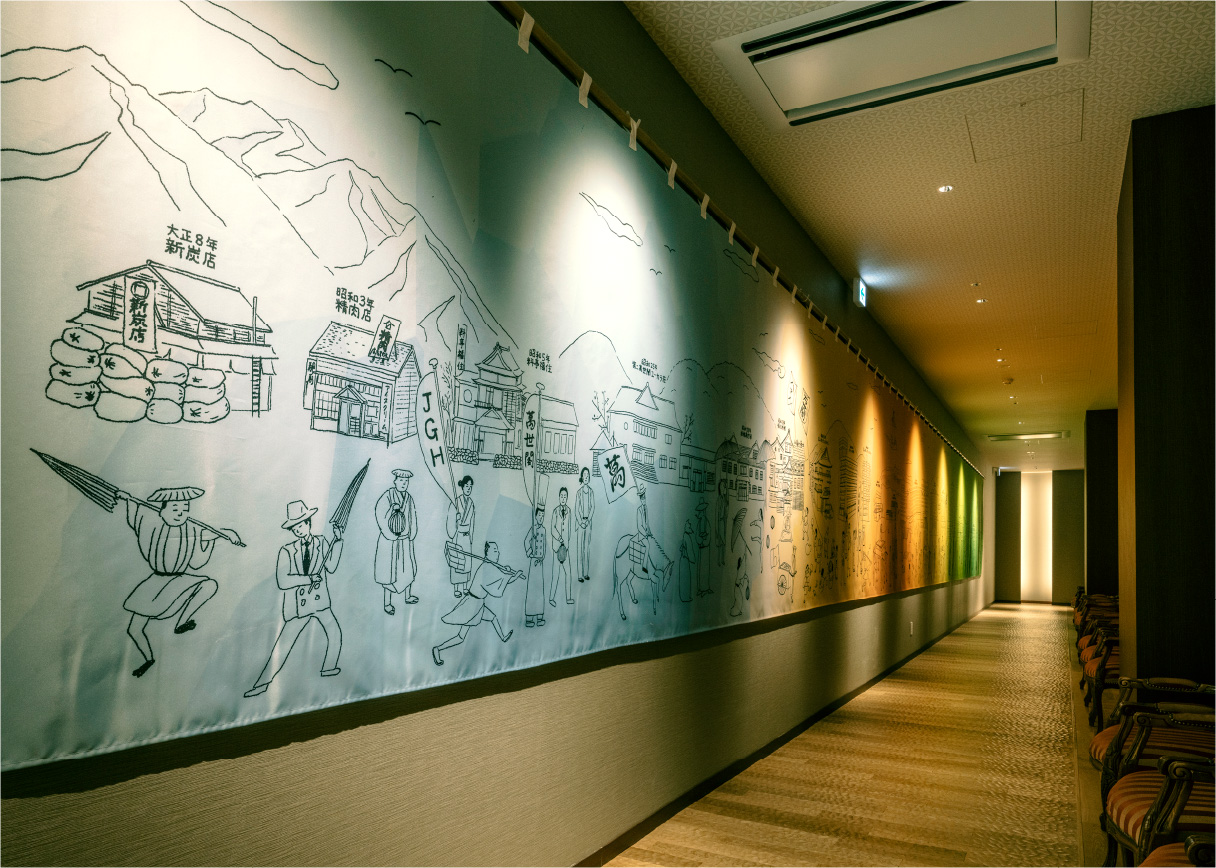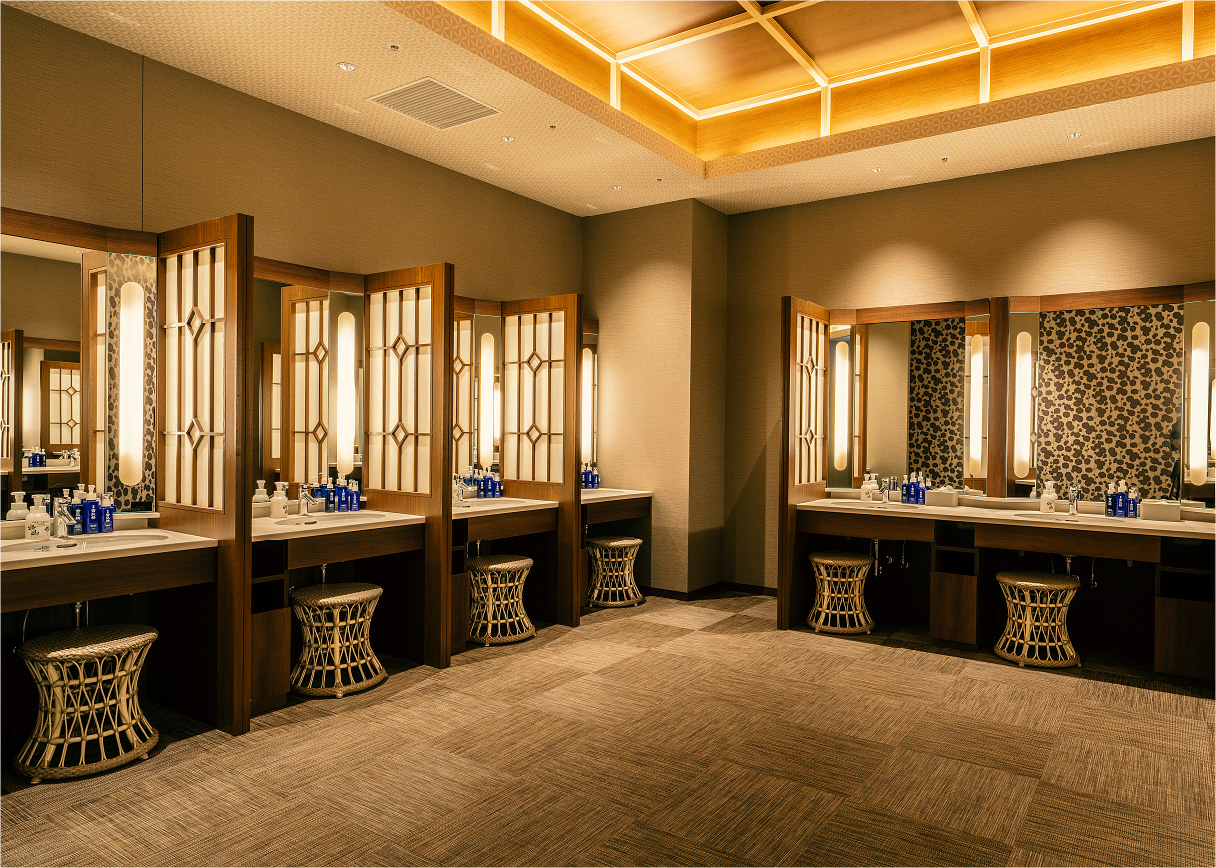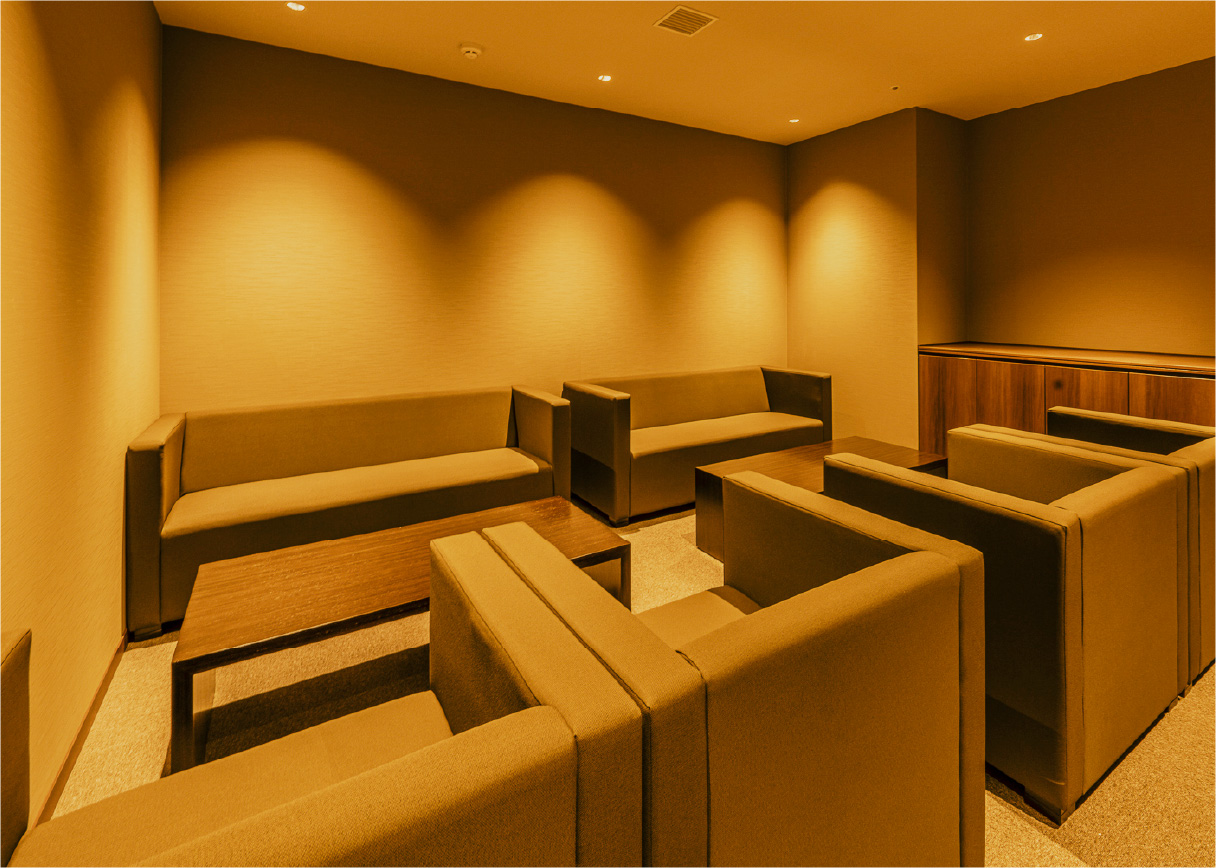 Other Facilities
Powder room / After-bath hall / Party room /
Corridor of historical picture scrolls / Smoking room
Nonguest Bathing
Nonguest Bathing
Usage fee
8,800 JPY for adults
(Consumption tax included, bath tax not included)
Bath times
12:00 n.n. - 7:00 p.m.
Includes nonguest bathing
+ 30 mins beauty treatment of choice
+ special lunch + drink
(advance reservations required / until the day prior) +81-11-598-2214
Beauty treatment salon
Beauty treatment salon B1F
A luxurious space commanding a view of the valley.A moment of beauty and healing left
in the hands of the massage therapist.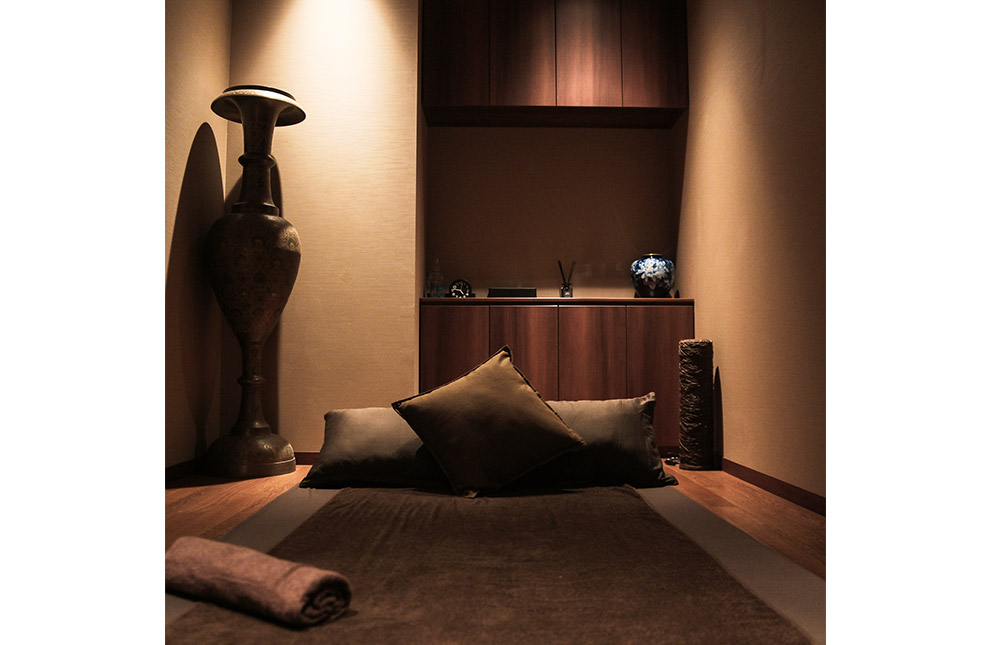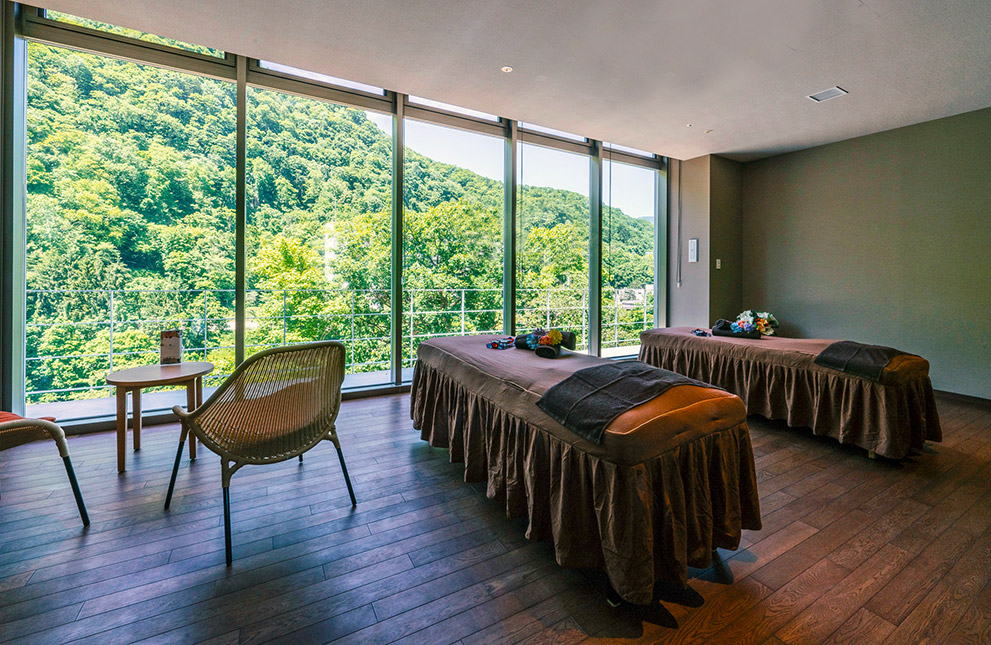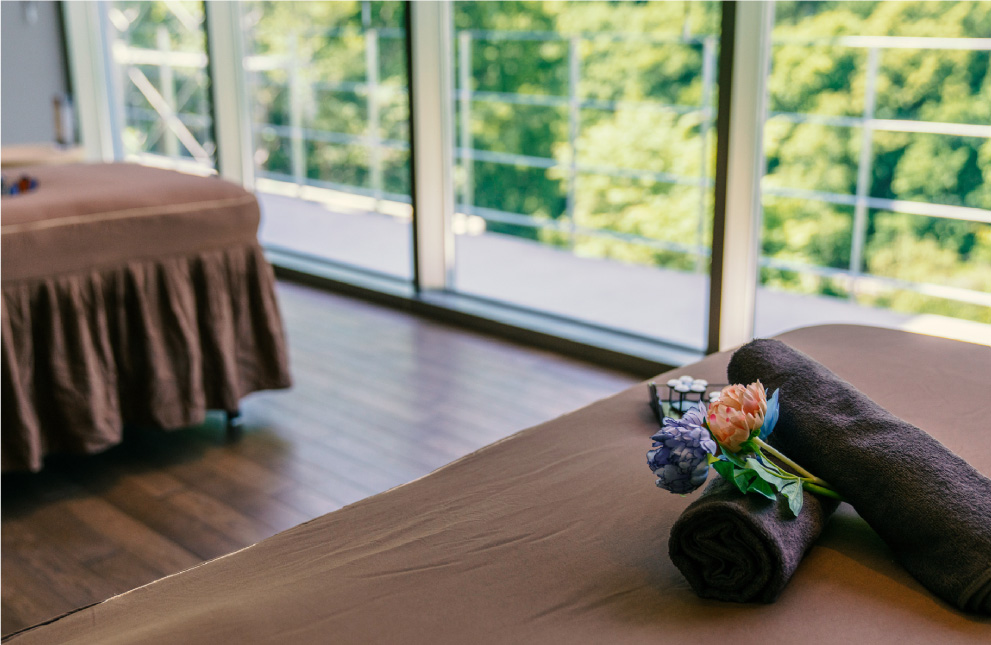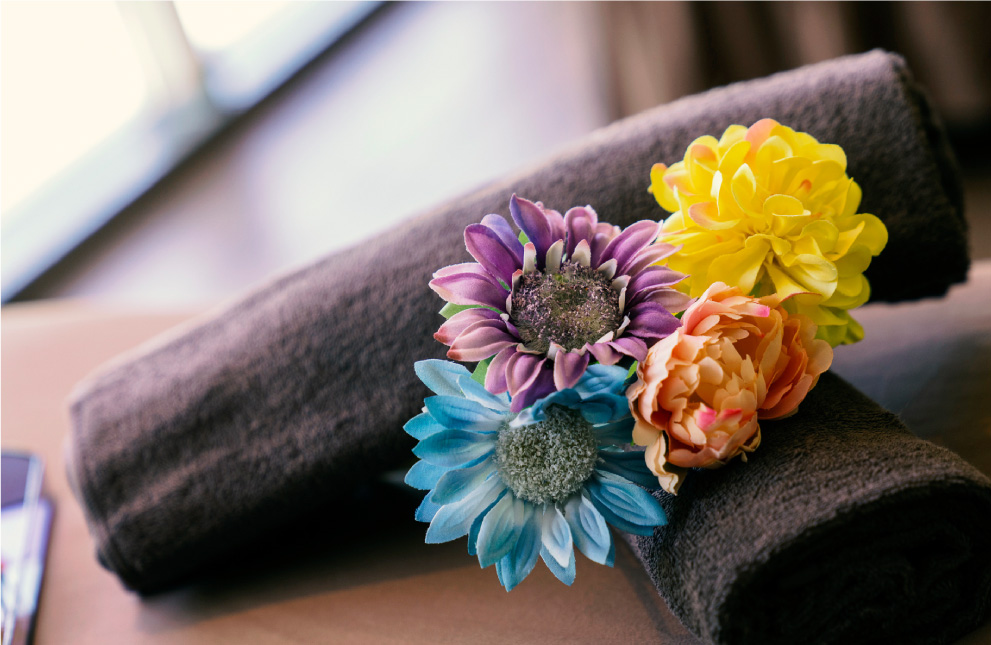 Boost your beauty and healing power with seasoned techniques, like oil massage enveloped in the scent of fragrance oils, massage that relieves fatigue, and traditional Thai massage. Reward your mind and body in a space of relaxation overlooking the beautiful valley. We also offer private rooms for couples.
Open hours
12:00 n.n. - 11:00 p.m.(Latest admission time 10:30 p.m.)
Nonguest bathers can also use the salon

View menu(PDF)