Dinner
Dinner
Japanese, Western, and Chinese chefs do their utmost best.
A new course meal born from a commitment to delicious food.
Be uplifted by the colors of the season and relish ingredients unique to Hokkaido. Have dinner at Keikoku Restaurant, where each dish can satiate you with a blissful encounter. From Japanese cuisine with outstanding seasonality and freshness, to resplendent and rich in flavor Chinese cuisine, and our homemade roast beef. A seven-dish course meal that offers an interweaving of Japanese, Western, and Chinese culinary styles to enjoy all the way to dessert.
[Dinner time] 5:30 p.m. - 9:00 p.m.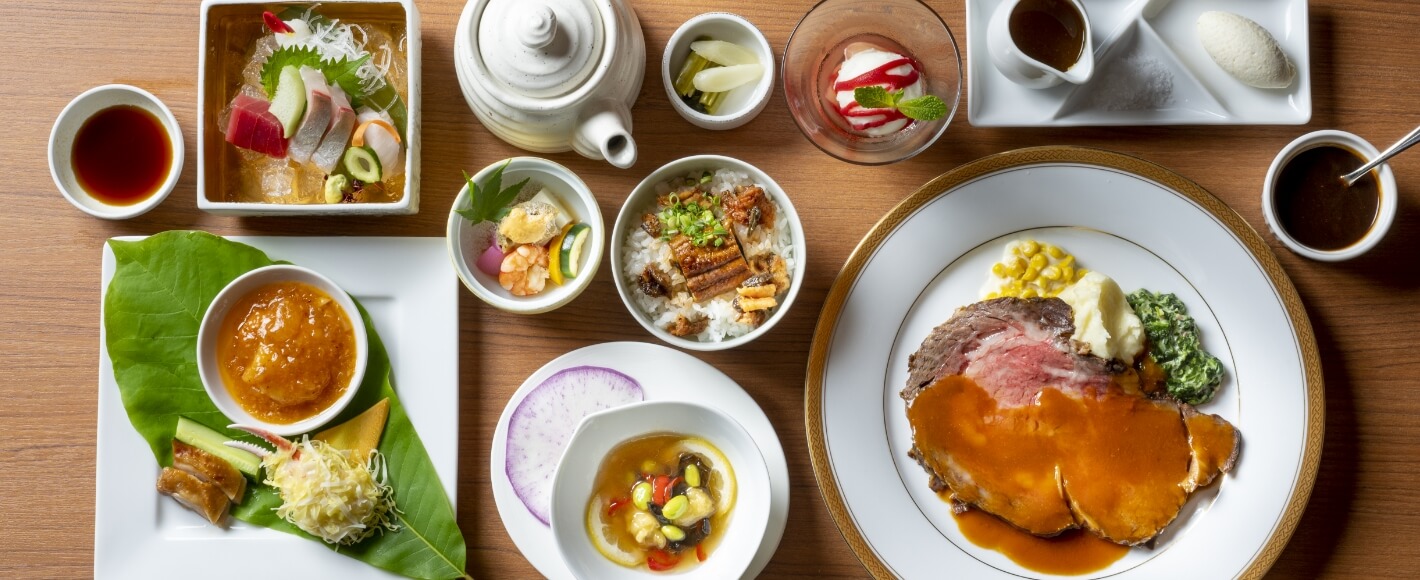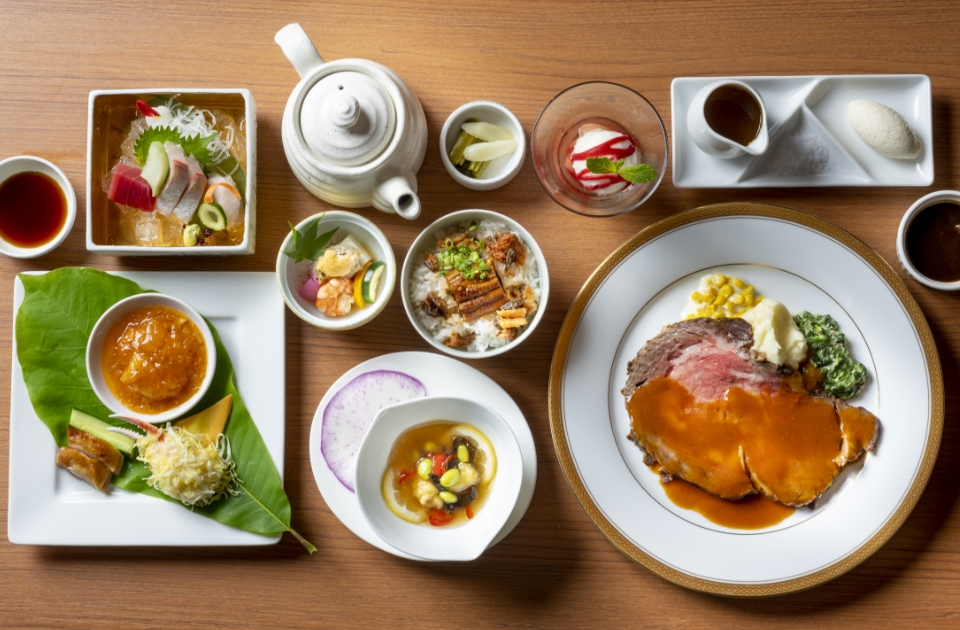 We take great care in selecting seasonal ingredients that are produced in Hokkaido. The main entree is our house-made Roast Beef-style Prime Rib, which is readied firsthand at the table for you. These sights, tastes, and delights make for a course meal finish that you can only experience here at Grand Blissen. Enjoy a feast that showcases the culinary arts of Japanese, Western, and Chinese cuisines.

総料理長 高橋 学executive chef M.Takahashi

総料理長 高橋 学executive chef M.Takahashi
We want you to have that
greatest moment.Tokachi Herb Beef Prime Rib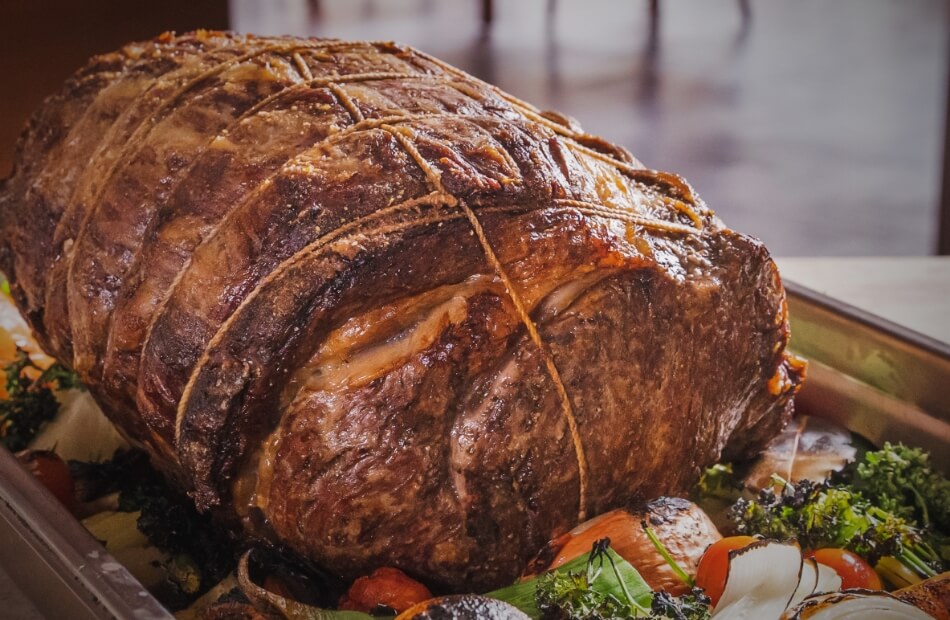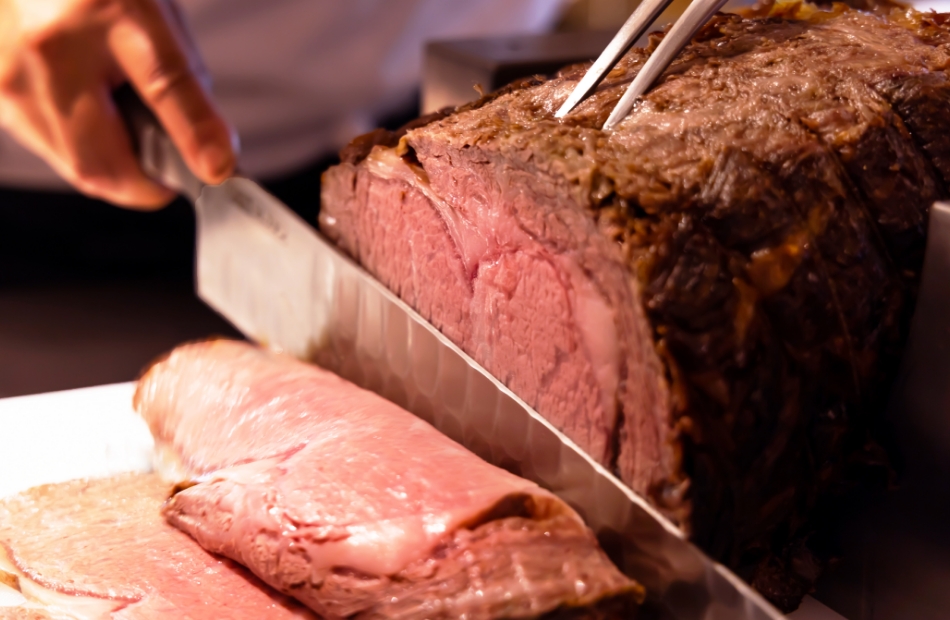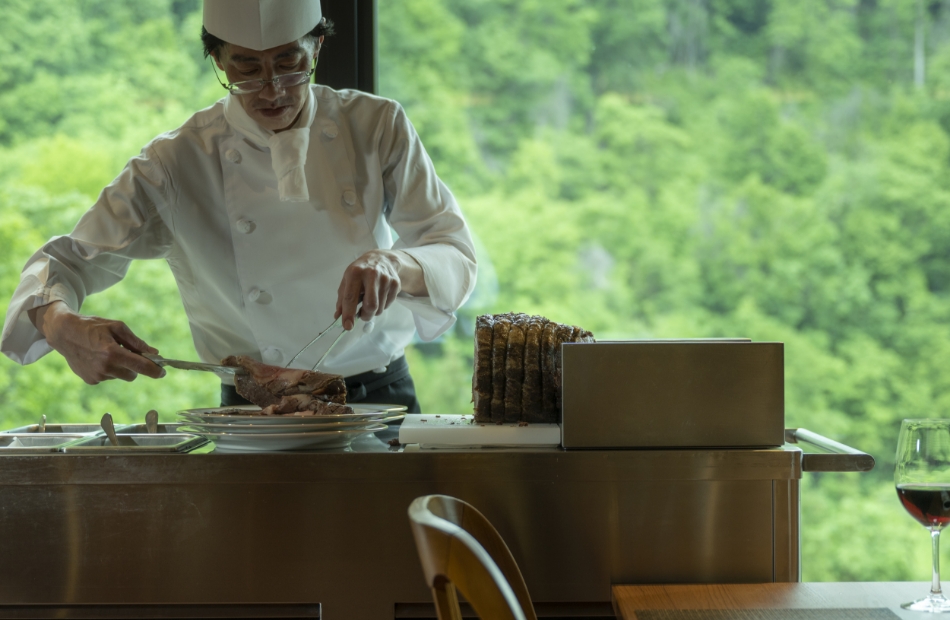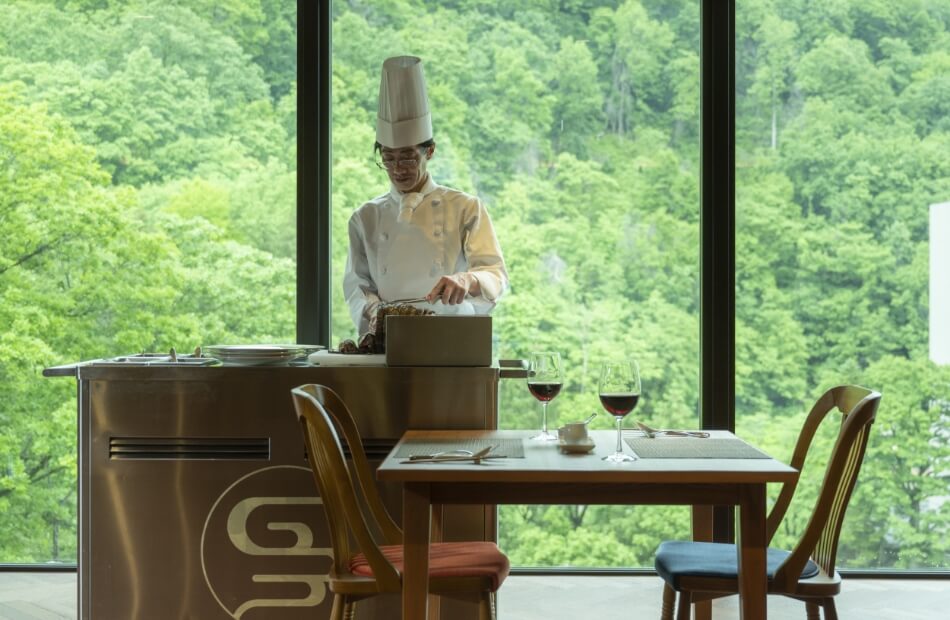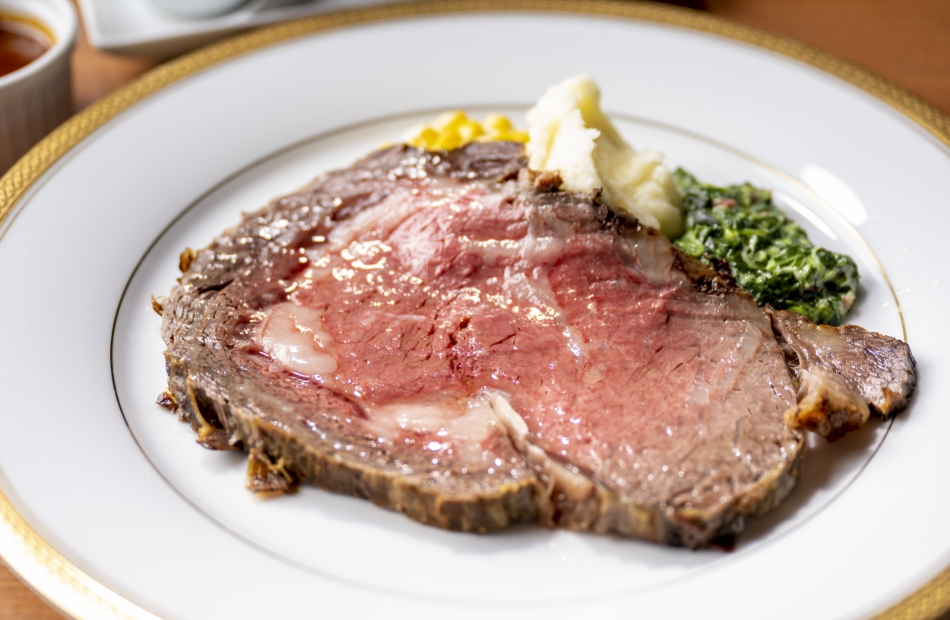 Our fine-quality Roast Beef-style Prime Rib is meticulously prepared at every step of the process, including the cut of beef, spices, sauce, and temperature control. For you to relish the taste of the best beef that we encountered in Hokkaido, each day we take our time roasting it to make it moist and soft. With a custom-made service cart that keeps the temperature right, the beef is cut in front of you and served at the perfect time. Relish the height of deliciousness while the beef stays warm.
<Approx. 150-200g per person>
We are also meticulous about preparing the sauce

A prime rib that is just like a steak. We have heard from guests many times over that this meal changed their notions of what roast beef can be. In addition to the gravy, there are four different flavors we serve it with to further highlight its taste.

Carving service

Blissen's house-made prime rib. To ensure that it is hot and ready to eat, we have a special made-to-order wagon that we cart over directly to your table to cut and serve up generous slices of beef. This way you can truly savor the moment that this fine-quality beef offers.

150 to 200 grams per person

We cut the prime rib according to the grams you choose. This delicious food and delightful dinner equate to a full sense of satisfaction and happiness. Please choose the amount that best suits your preference.
Slightly Small: 150g. Regular Size: 180g. Thick Cut: 200g ("Thick Cut" is shown in the photo.)

Decorate your special occasion with color

A new style of cuisine presented in a four-chapter course meal made up of Japanese, Western, and Chinese cuisines. Enjoy the hospitality provided by seasonal ingredients and the talents of our chefs. If requested, we can also serve whole cakes and desserts with messages decorated on them to help enhance your special occasion even more. (Reservation required / Must be reserved at least three days in advance.)
About "Tokachi Herb Beef"
In our quest to achieve our fine-quality Roast Beef-style Prime Rib, we happened upon the absolute best beef for it. "Tokachi Herb Beef" is a domestic beef bred from Japanese Black and Holstein Friesian cattle. In Hokkaido's roof, nature-filled Tokachi, where the pure underground water of the Daisetsuzan volcanic group flows, the cattle are slowly raised, given herbs as they grow, and kept in shape. For our roast beef, we chose rib eye steak with a good balance of red meat and marbling and an original flavor and softness for you to relish.
Breakfast
Breakfast
Mountain and marine products
particular to the seasons of Hokkaido.Start the day with an abundance of nature's blessings.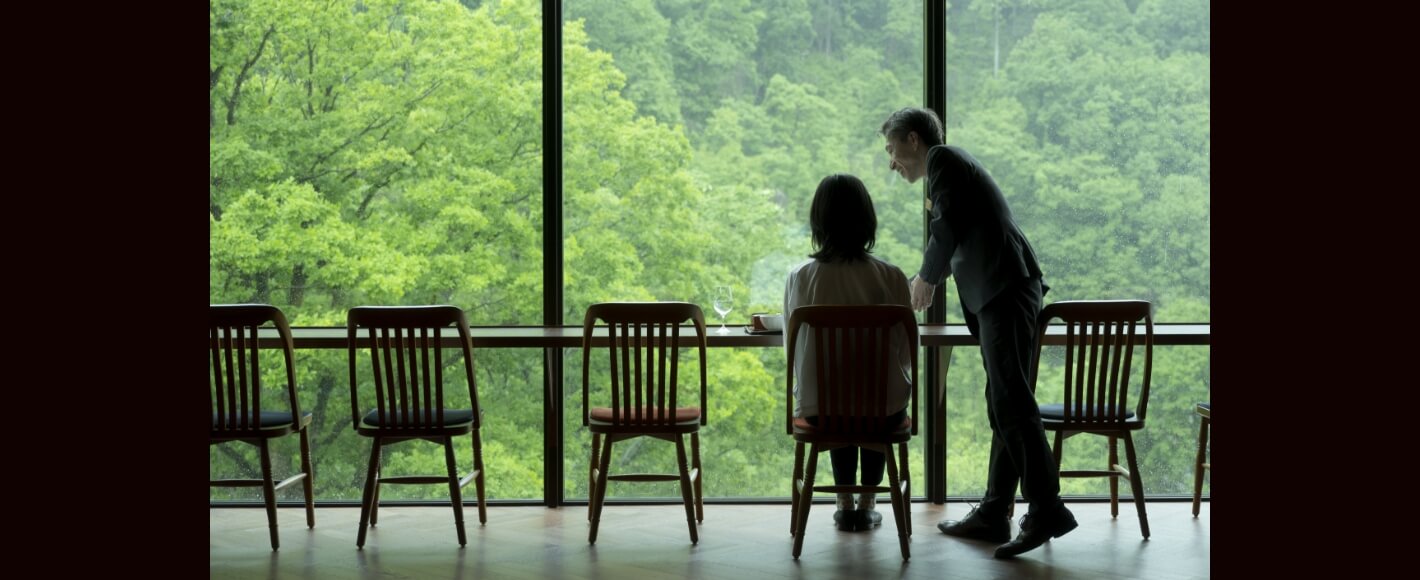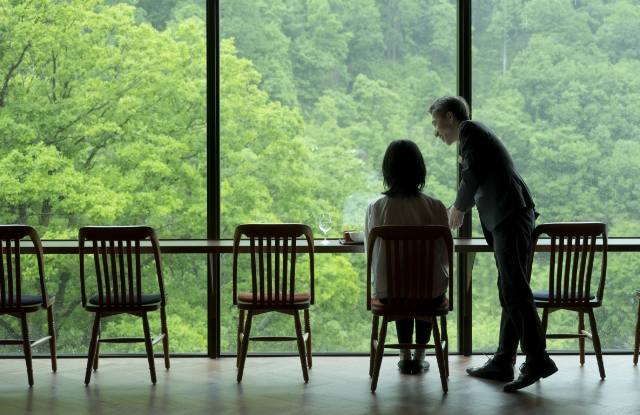 Breakfast is traditional Japanese food that is gentle to the mind and body. We also prepare a buffet for you to choose vegetables, seasonal local fruits, or dessert you want to eat in the morning. Start your day in a space shone by the refreshing morning sun.
[Breakfast time] 7:00〜9:00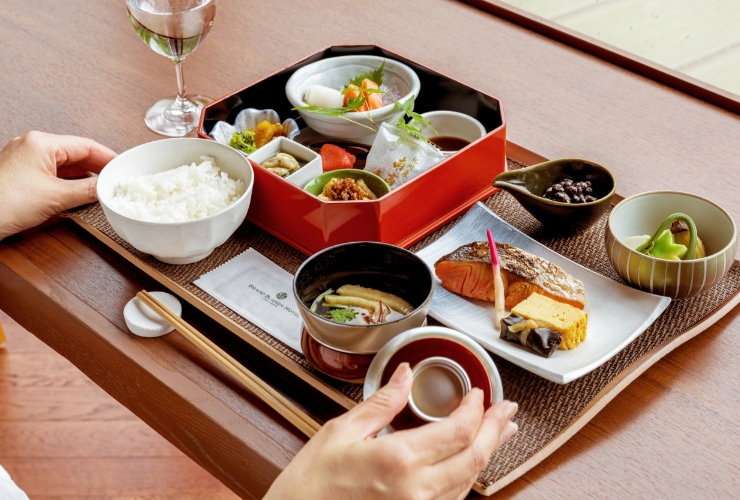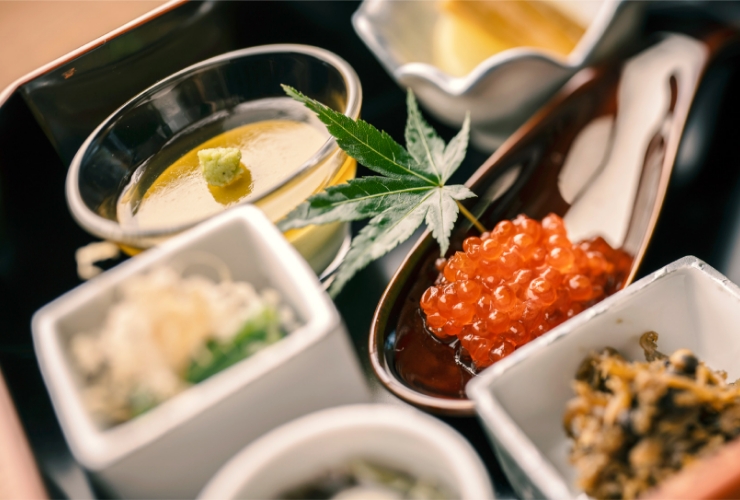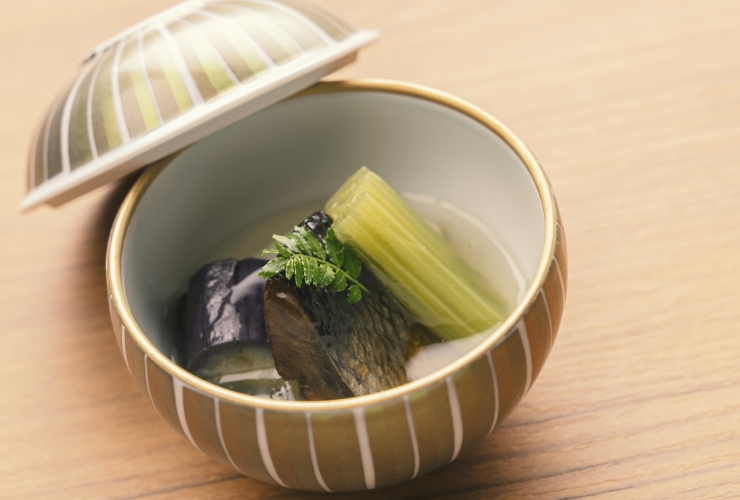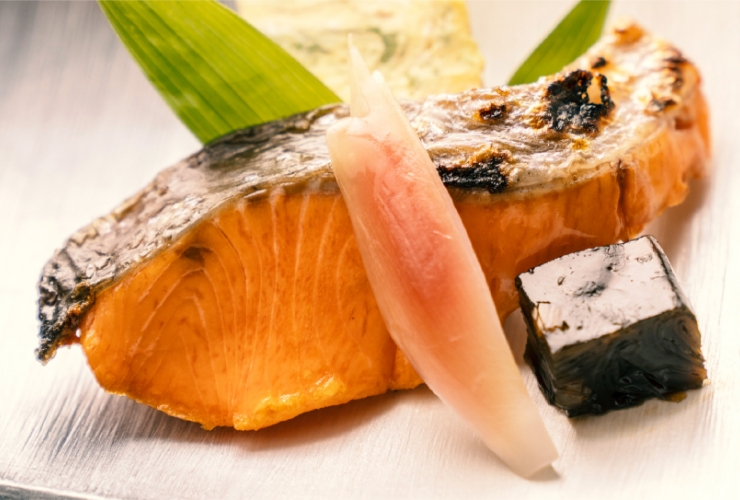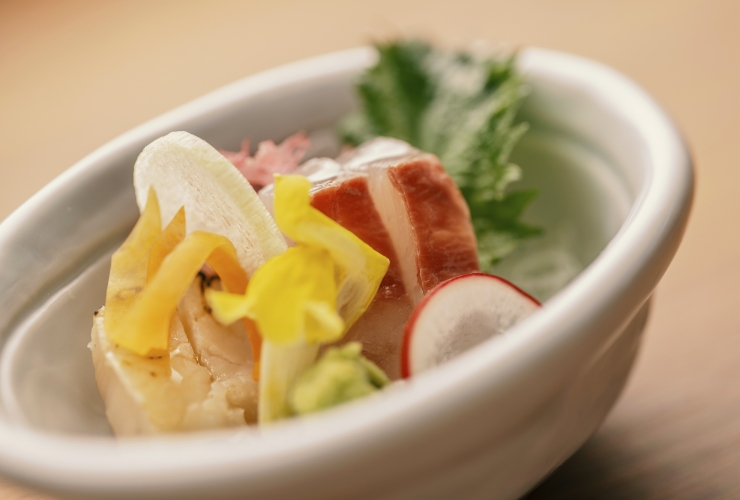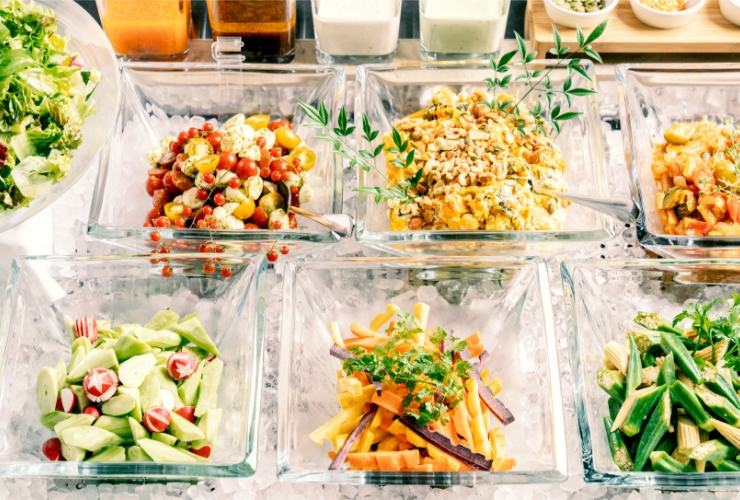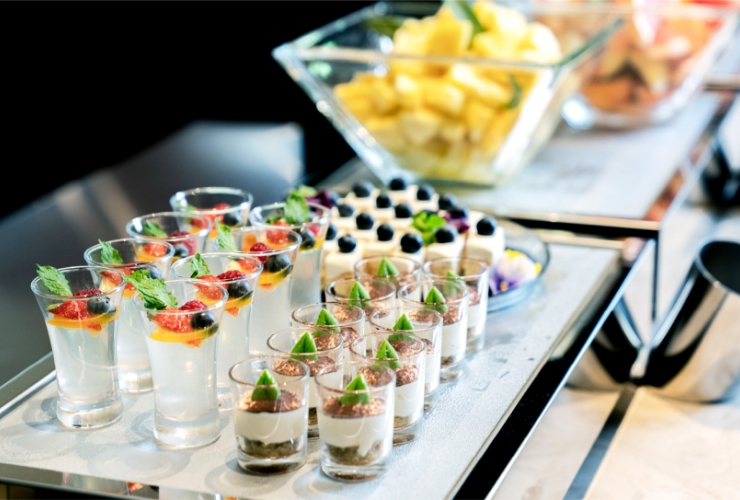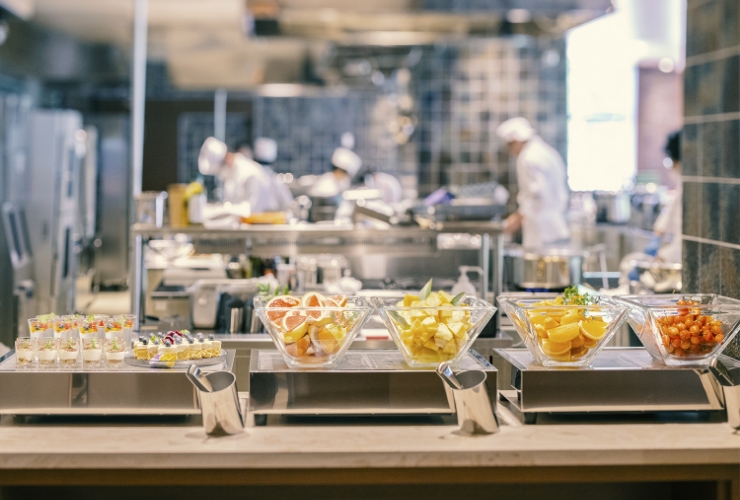 Our "washoku-zen," a traditional Japanese-style meal set, is both healthy to eat and made with local ingredients in mind. It includes grilled fish, sashimi, simmered dishes, small portions of food served in bowls, and a colorful variety of other small dishes. You can also choose to have okayu rice porridge made using Hokkaido-produced rice.We have fresh salads, fruits, desserts, and more available at our Buffet Corner, where you are free to enjoy as much as you like. Enjoy a refreshing morning while taking in the colorful views of the valley's seasonal landscape.
Keikoku Restaurant
Keikoku Restaurant 1F
Food and scenery sure to
make you fall in love.An unforgettable time awaits you.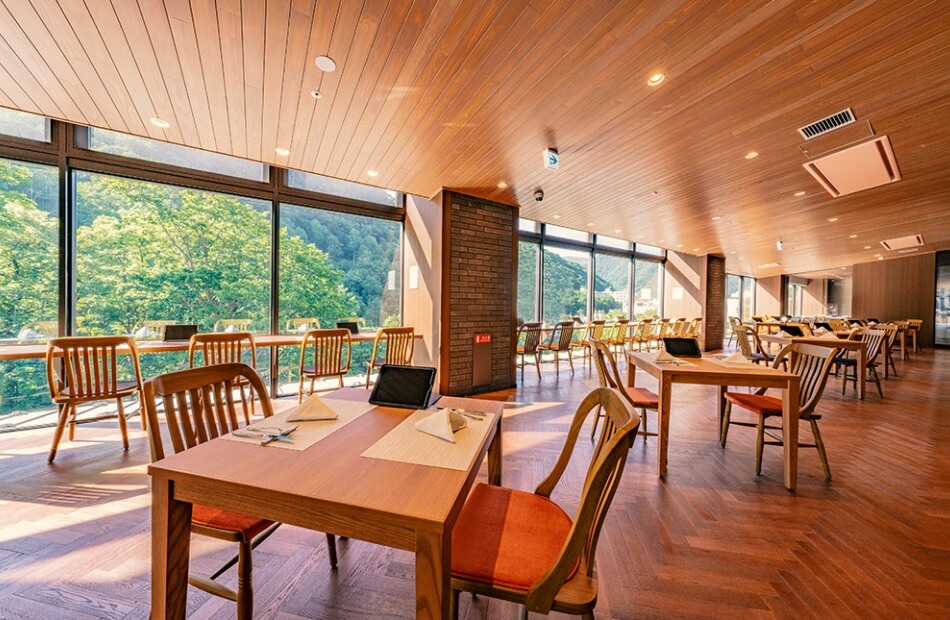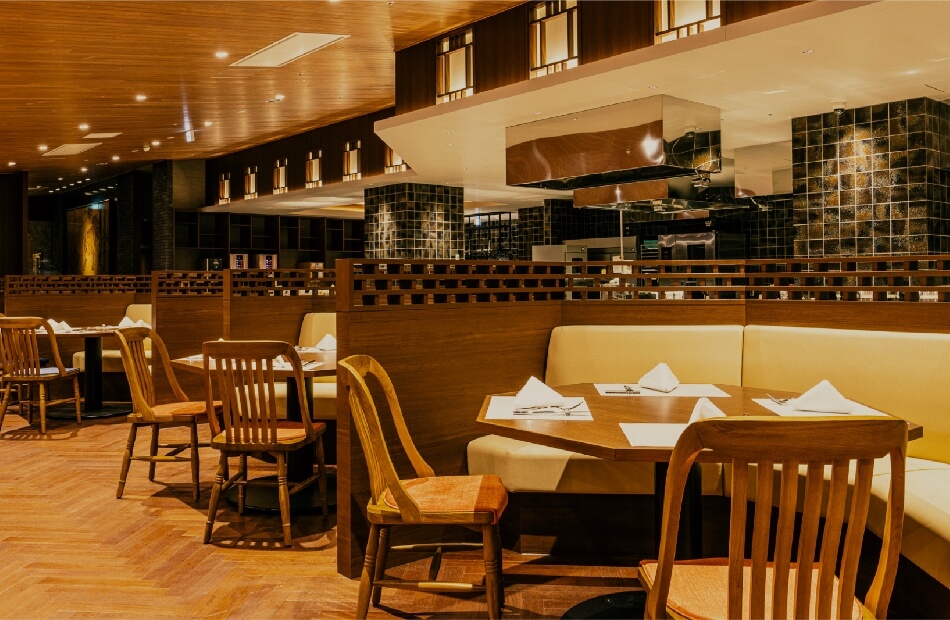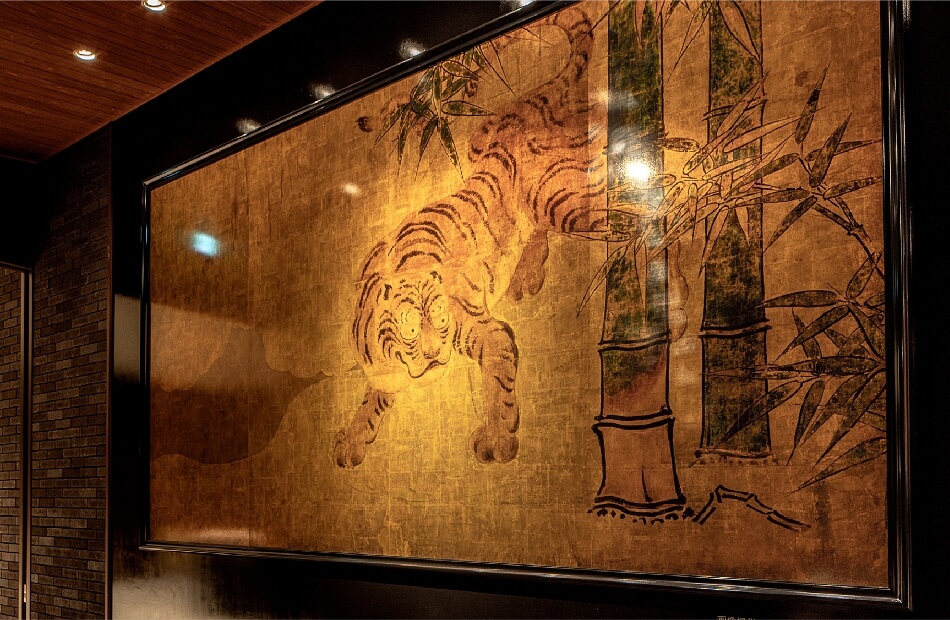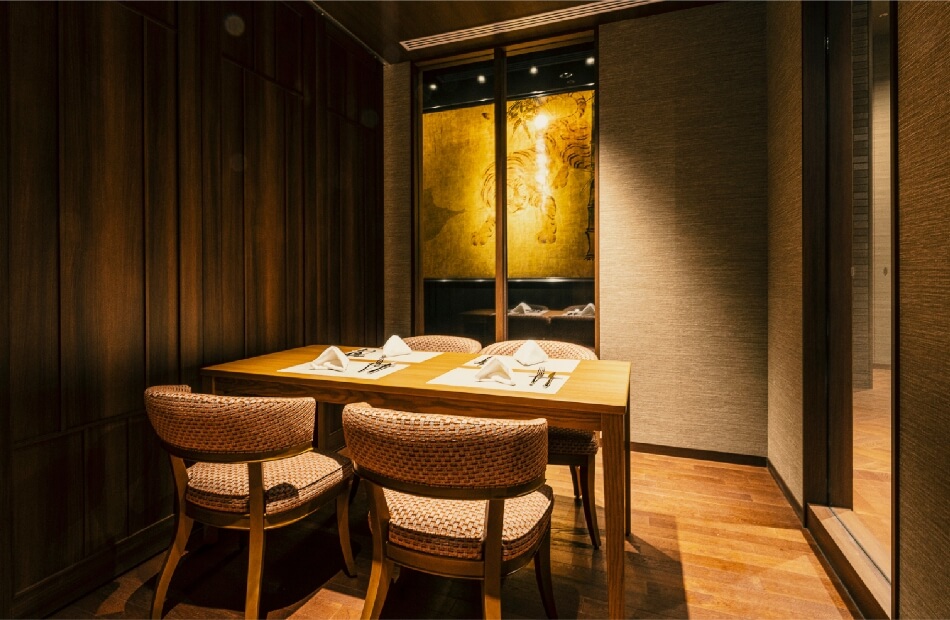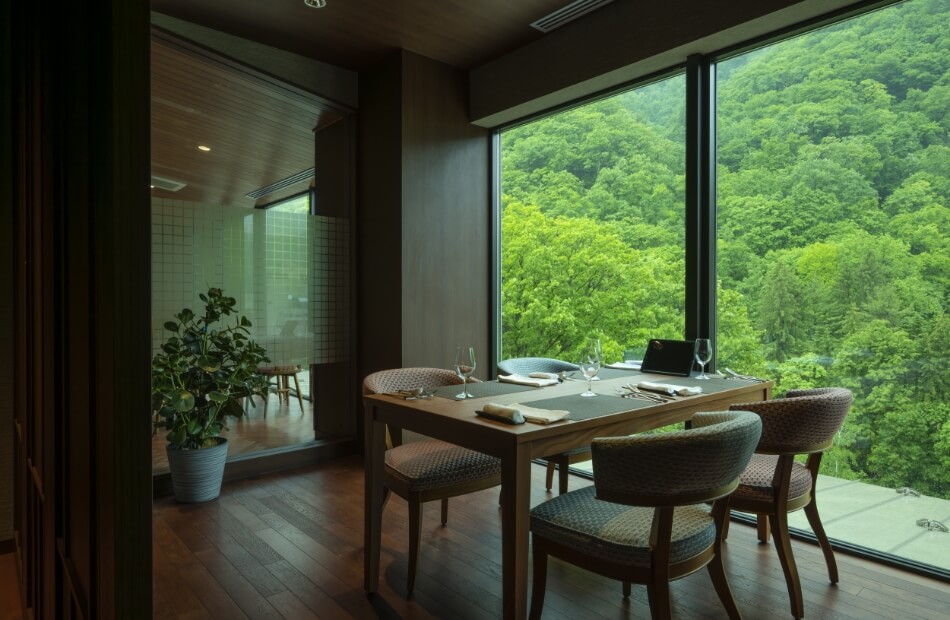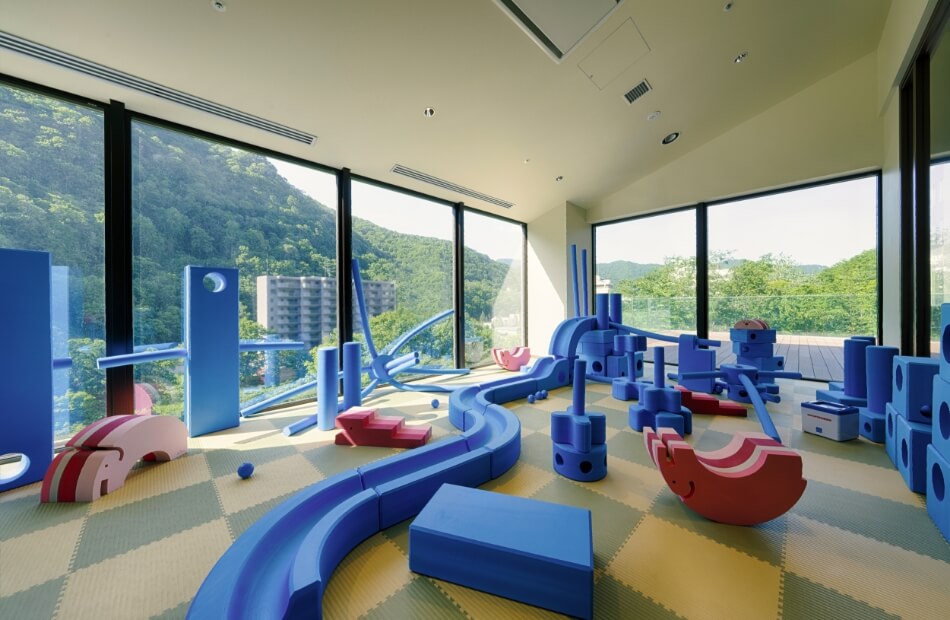 We offer counter seating with a close view of the valley, booth seating where you can sit back in comfort, and private spaces ideal for families or group dining. We put particular care into creating thrilling dishes and atmosphere. Beverages are ordered via a tablet for your convenience.
---
[Facilities] Private space / Kids corner (nursing room) / Smoking room
---
*In order for everyone to enjoy our food with peace of mind, If you have any food allergies, please notify us at least 3 days in advance.