Dinner
Dinner
Japanese, Western, and Chinese chefs do their utmost best.
A new course meal born from a commitment to delicious food.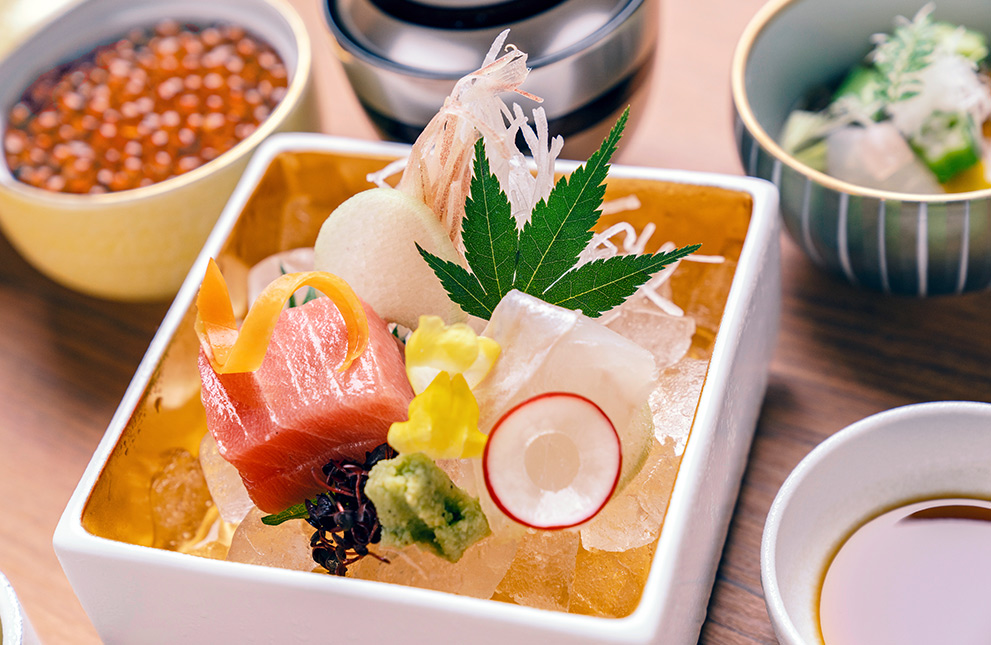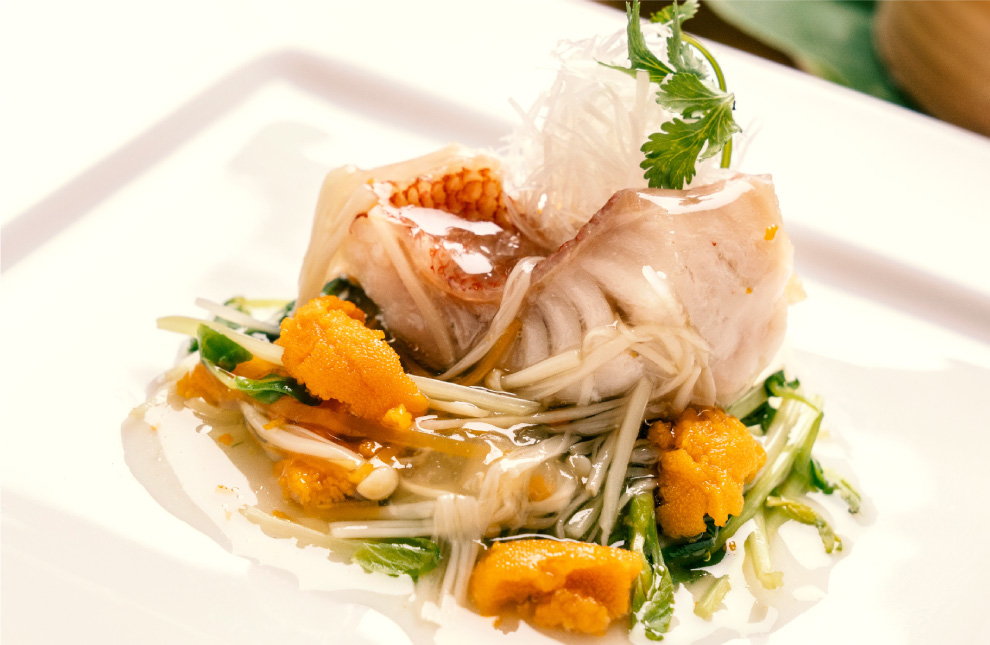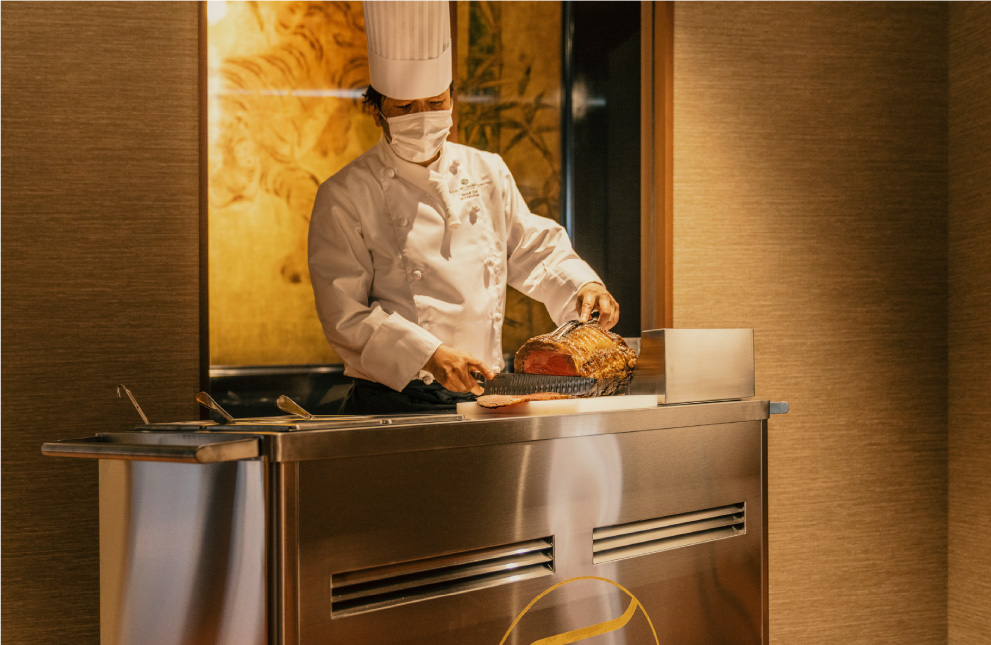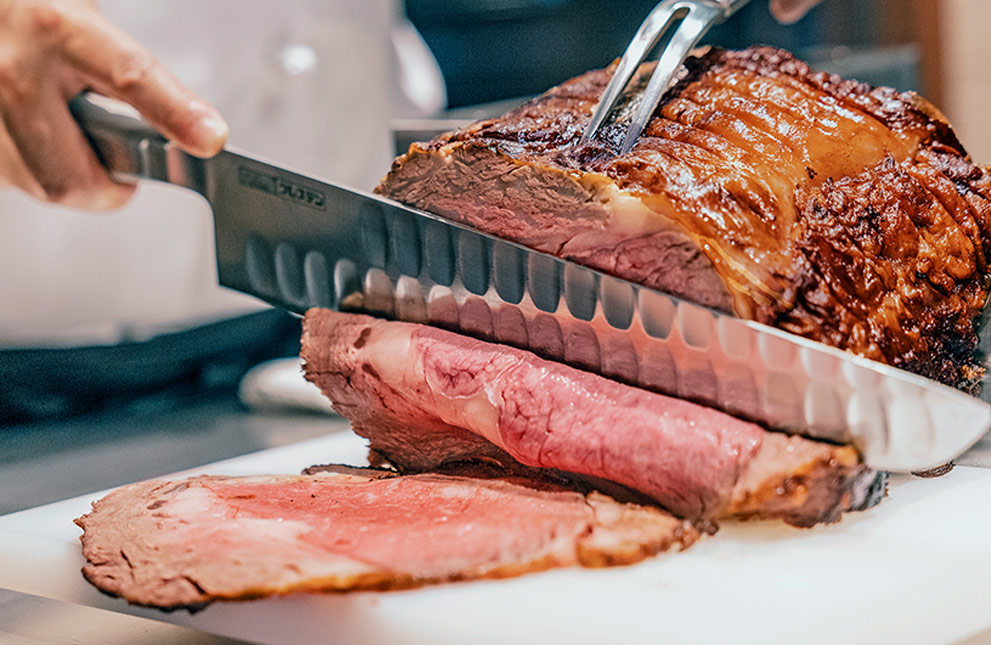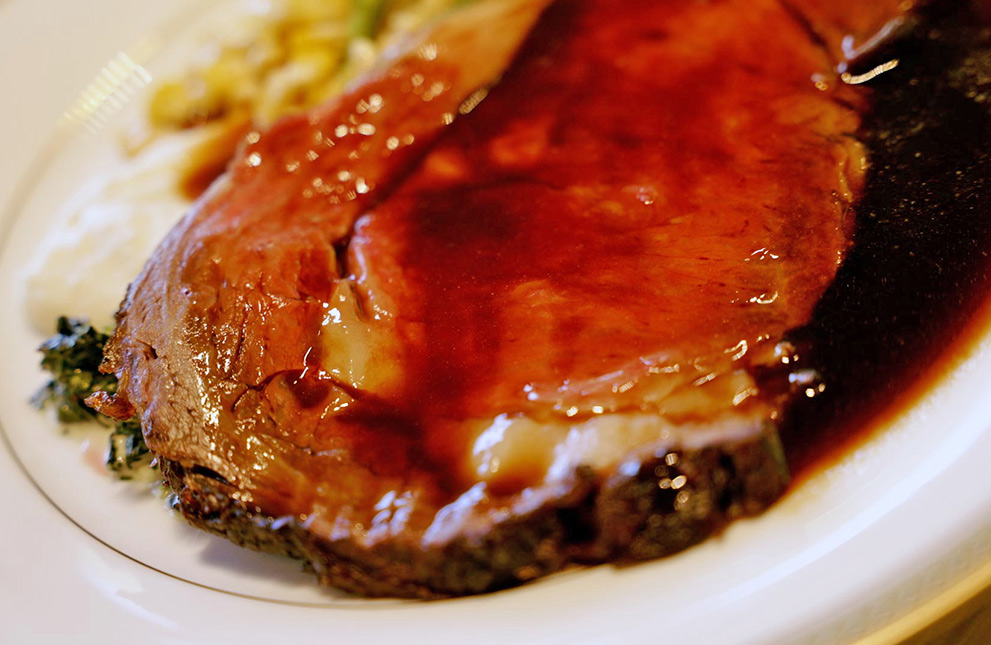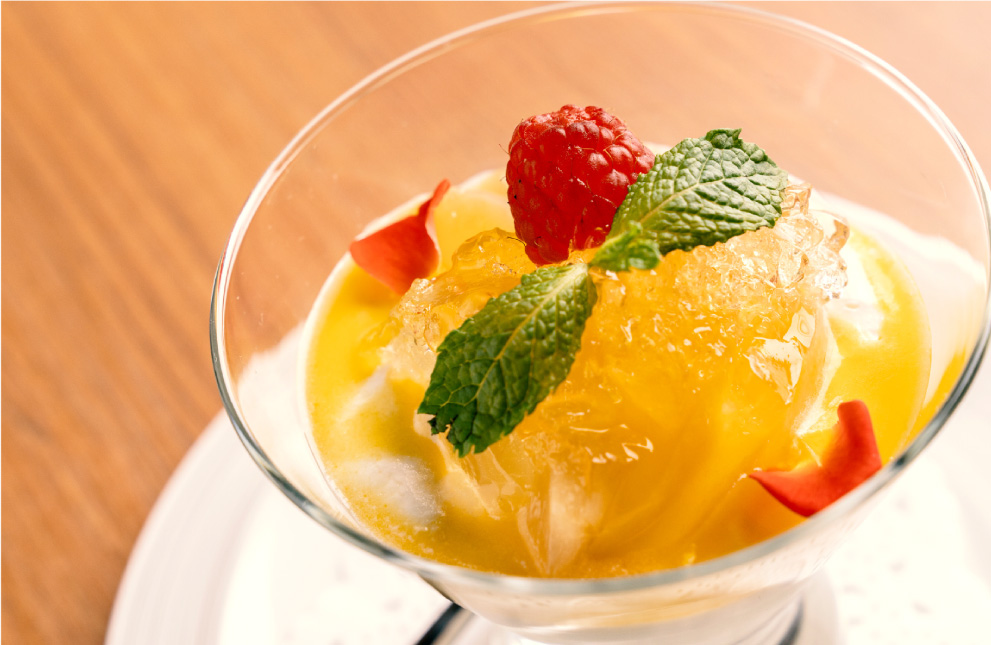 Be uplifted by the colors of the season and relish ingredients unique to Hokkaido. Have dinner at Keikoku Restaurant, where each dish can satiate you with a blissful encounter. From Japanese cuisine with outstanding seasonality and freshness, to resplendent and rich in flavor Chinese cuisine, and our homemade roast beef. Enjoy a course of seven items including dessert, interweaving Japanese, Western, and Chinese cuisine.
Open hours 5:30 p.m. - 9:00 p.m.
---
---
We want you to have that greatest moment.GB Homemade Ribs and Roast Beef.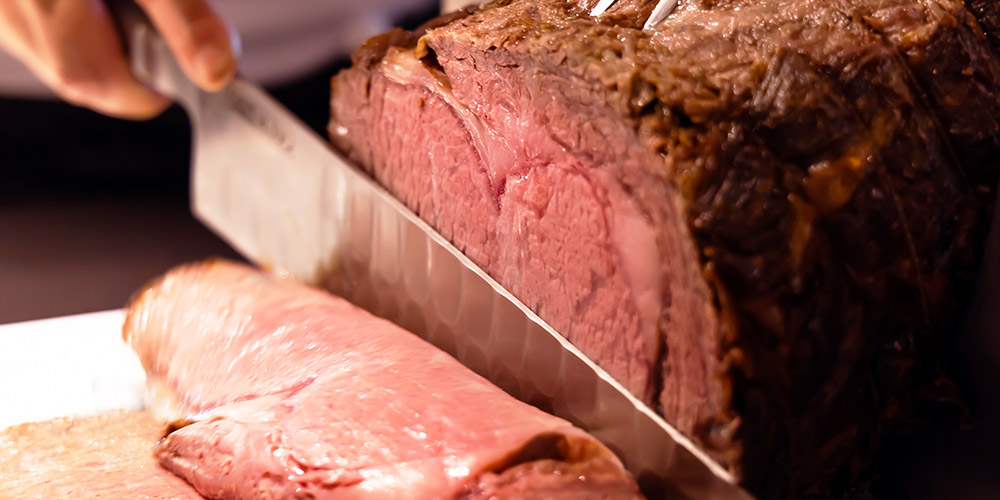 The finest roast beef thoroughly pursued from beef parts to spices, sauces, and temperature control.
For you to relish the taste of the best beef that we encountered in Hokkaido,
each day we take our time roasting it to make it moist and soft.
With a custom-made service cart that keeps the temperature right,
the beef is cut in front of you and served at the perfect time.
Relish the height of deliciousness while the beef stays warm.

<Approx. 150-180g per person>
About "Tokachi Herb Beef"
Pursuing the best roast beef, we encountered the best beef. "Tokachi Herb Beef" is a domestic beef bred from Japanese Black and Holstein Friesian cattle. In Hokkaido's roof, nature-filled Tokachi, where the pure underground water of the Daisetsuzan volcanic group flows, the cattle are slowly raised, given herbs as they grow, and kept in shape. For our roast beef, we chose rib eye steak with a good balance of red meat and marbling and an original flavor and softness for you to relish.
Breakfast
Breakfast
Mountain and marine products particular to the seasons of Hokkaido.Start the day with an abundance of nature's blessings.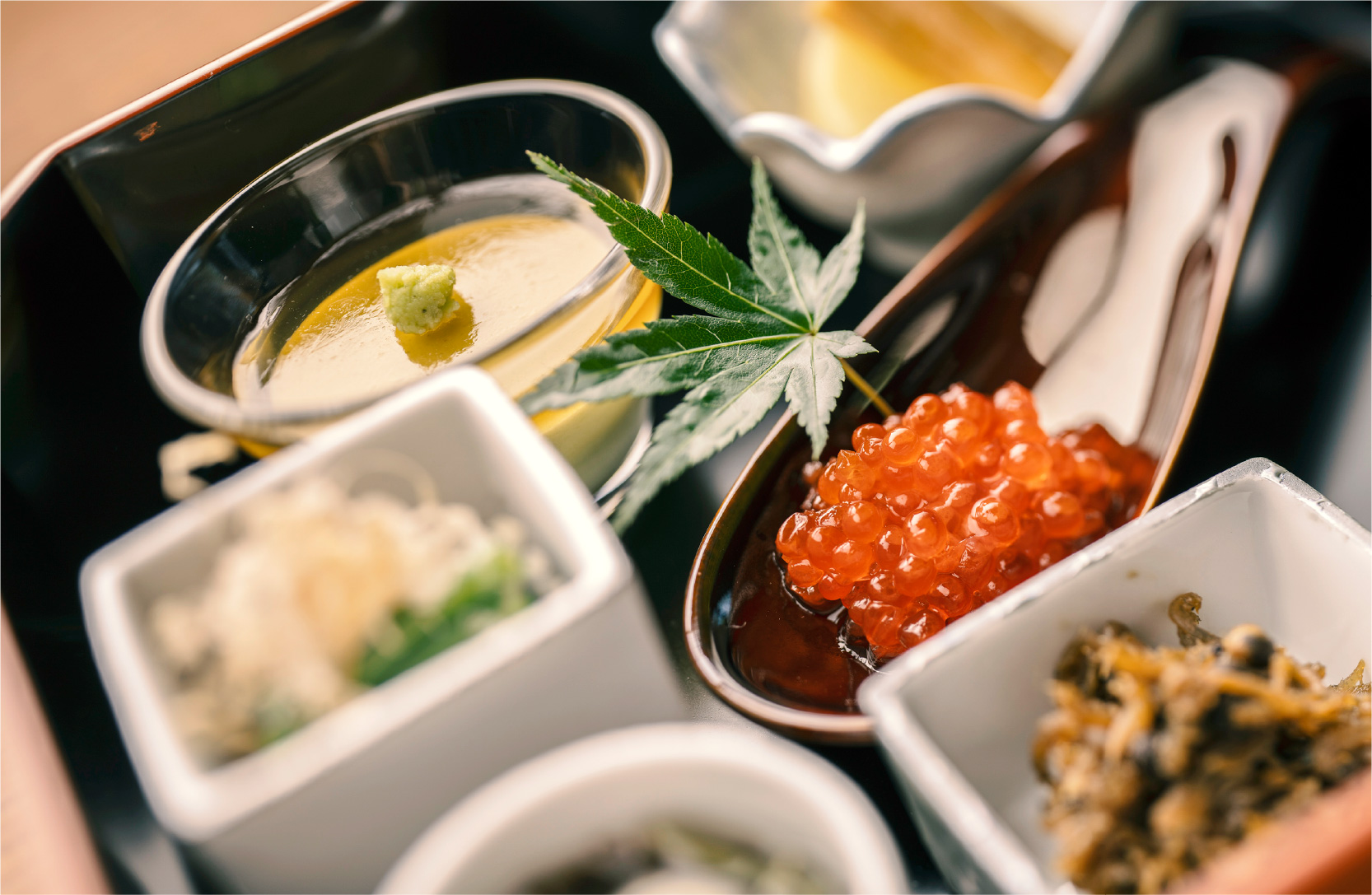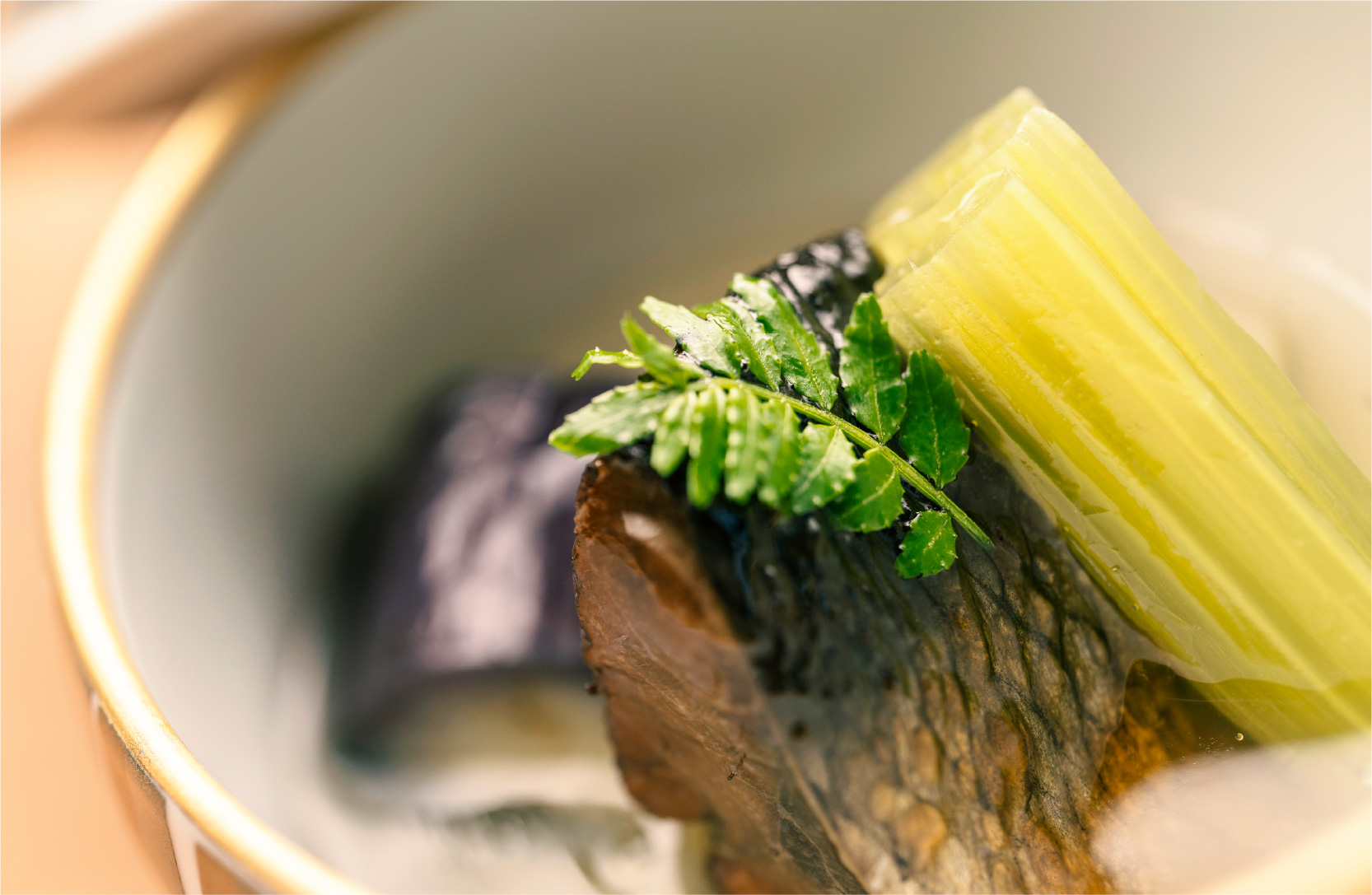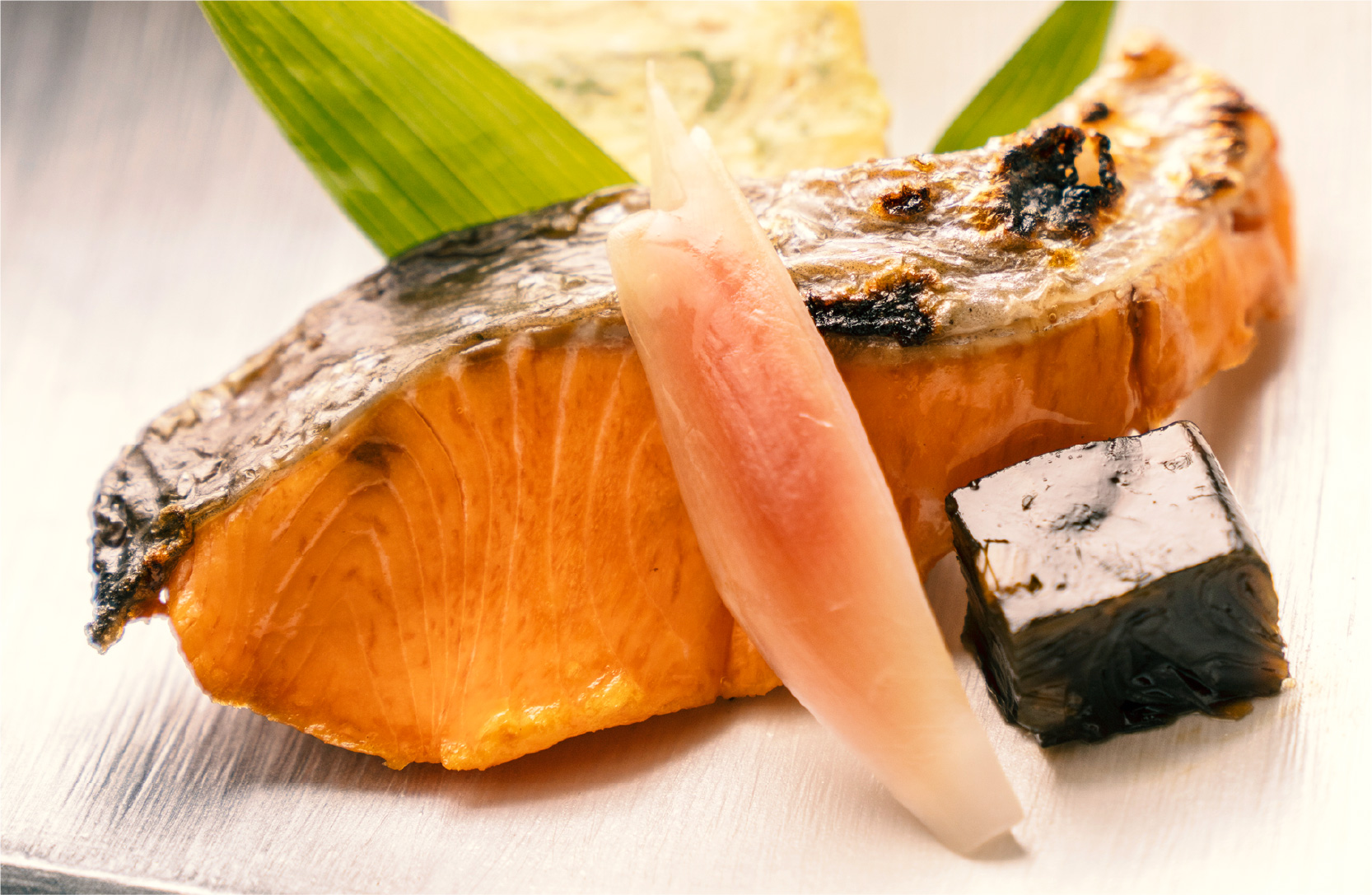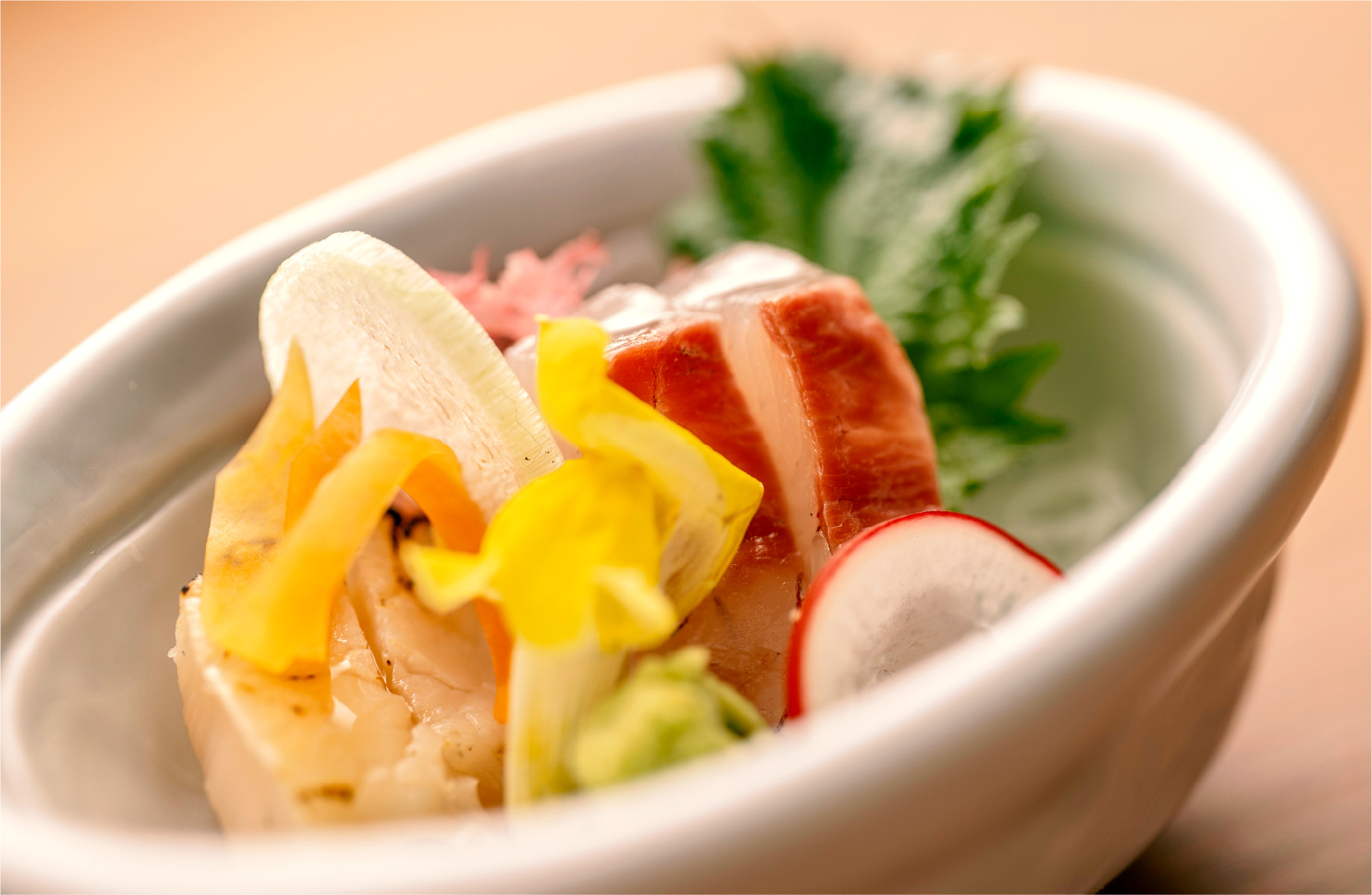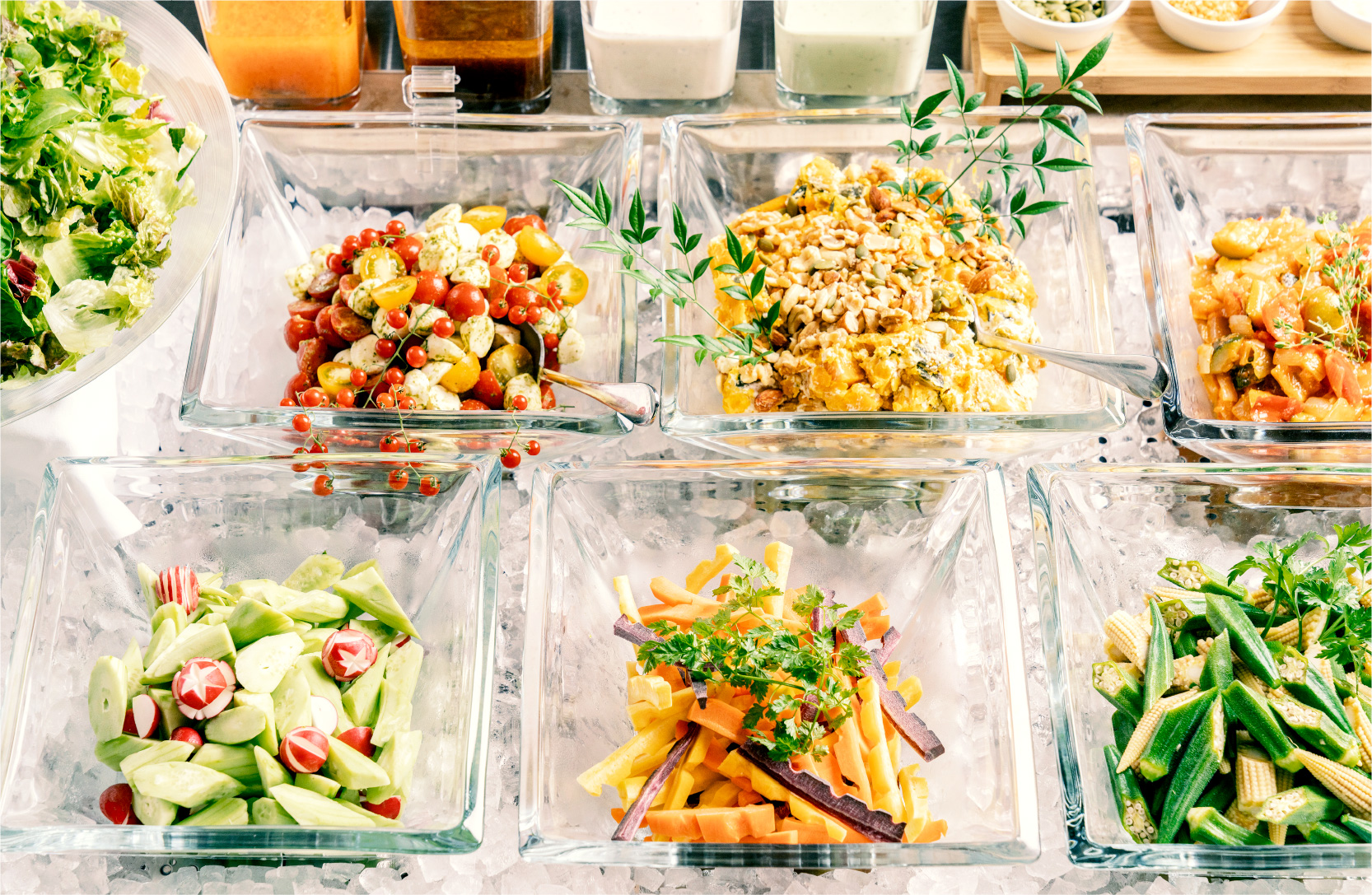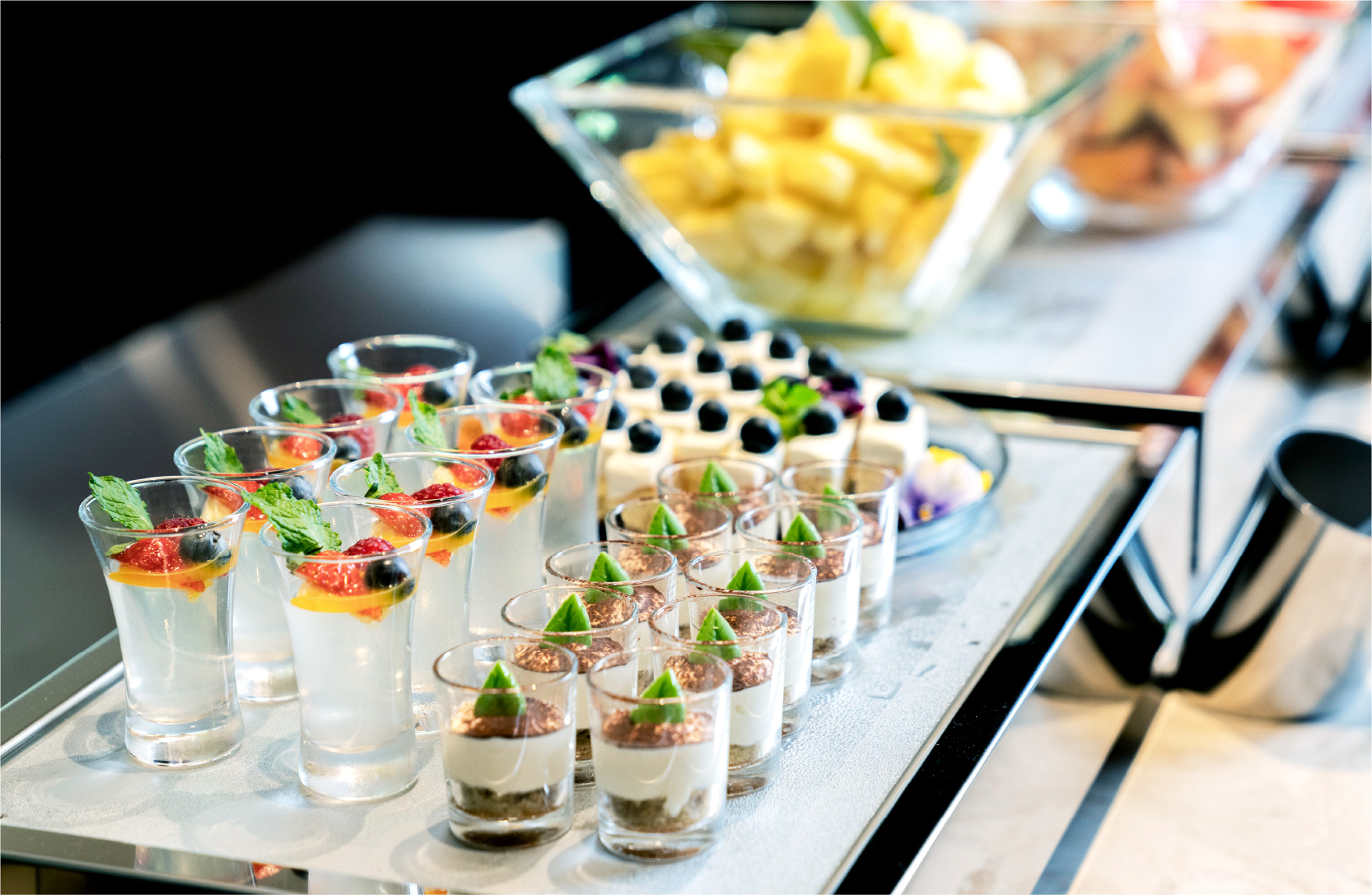 Breakfast is traditional Japanese food that is gentle to the mind and body. We also prepare a buffet for you to choose vegetables, seasonal local fruits, or dessert you want to eat in the morning. Start your day in a space shone by the refreshing morning sun.
Open hours 6:30 a.m. - 9:00 a.m.
Keikoku Restaurant
Keikoku Restaurant 1F
Food and scenery sure to make you fall in love.An unforgettable time awaits you.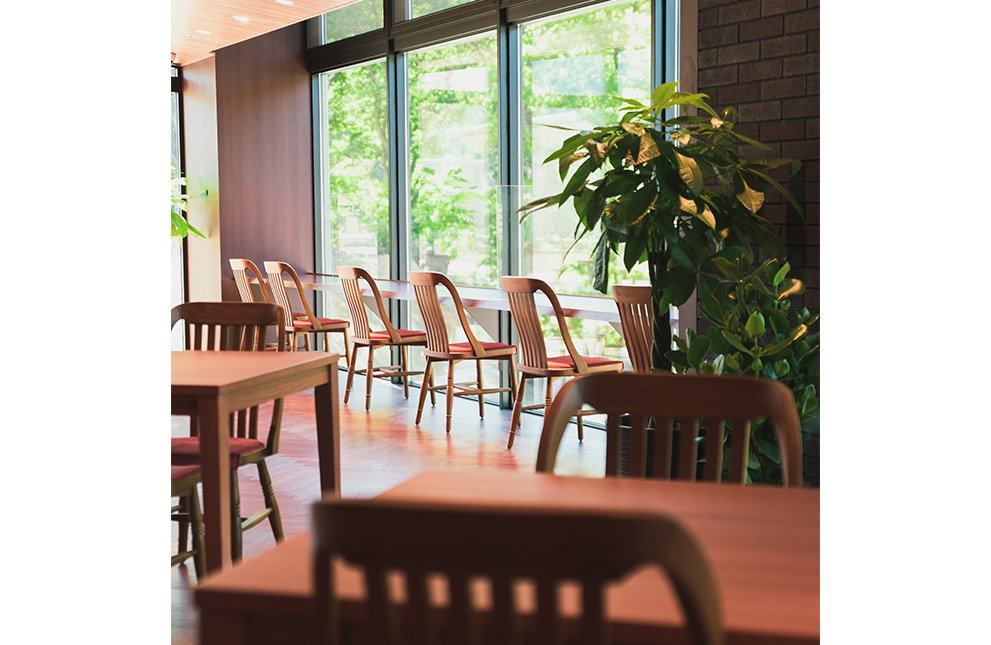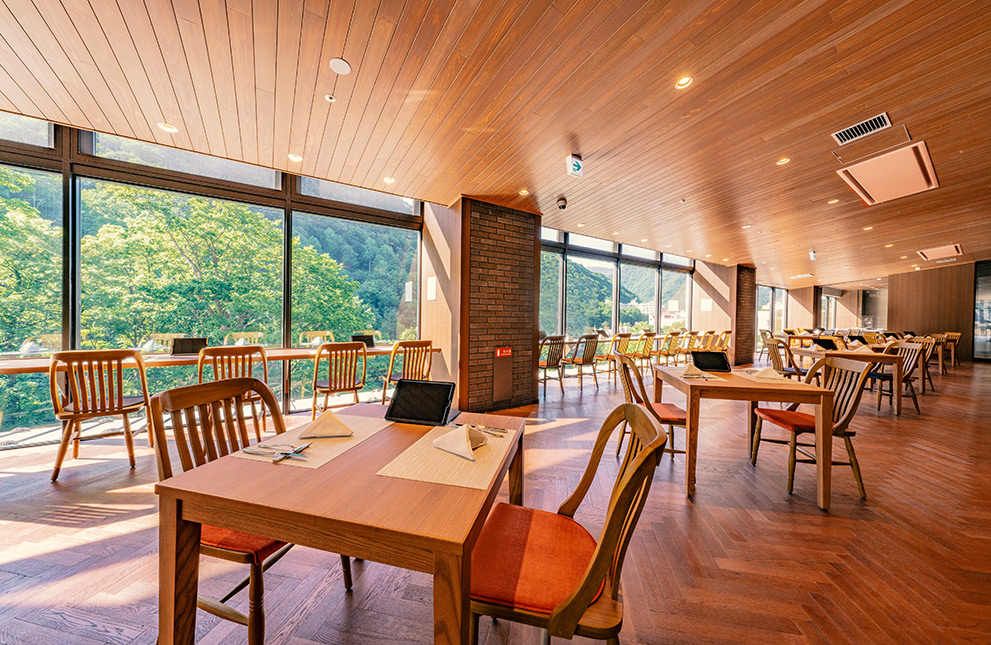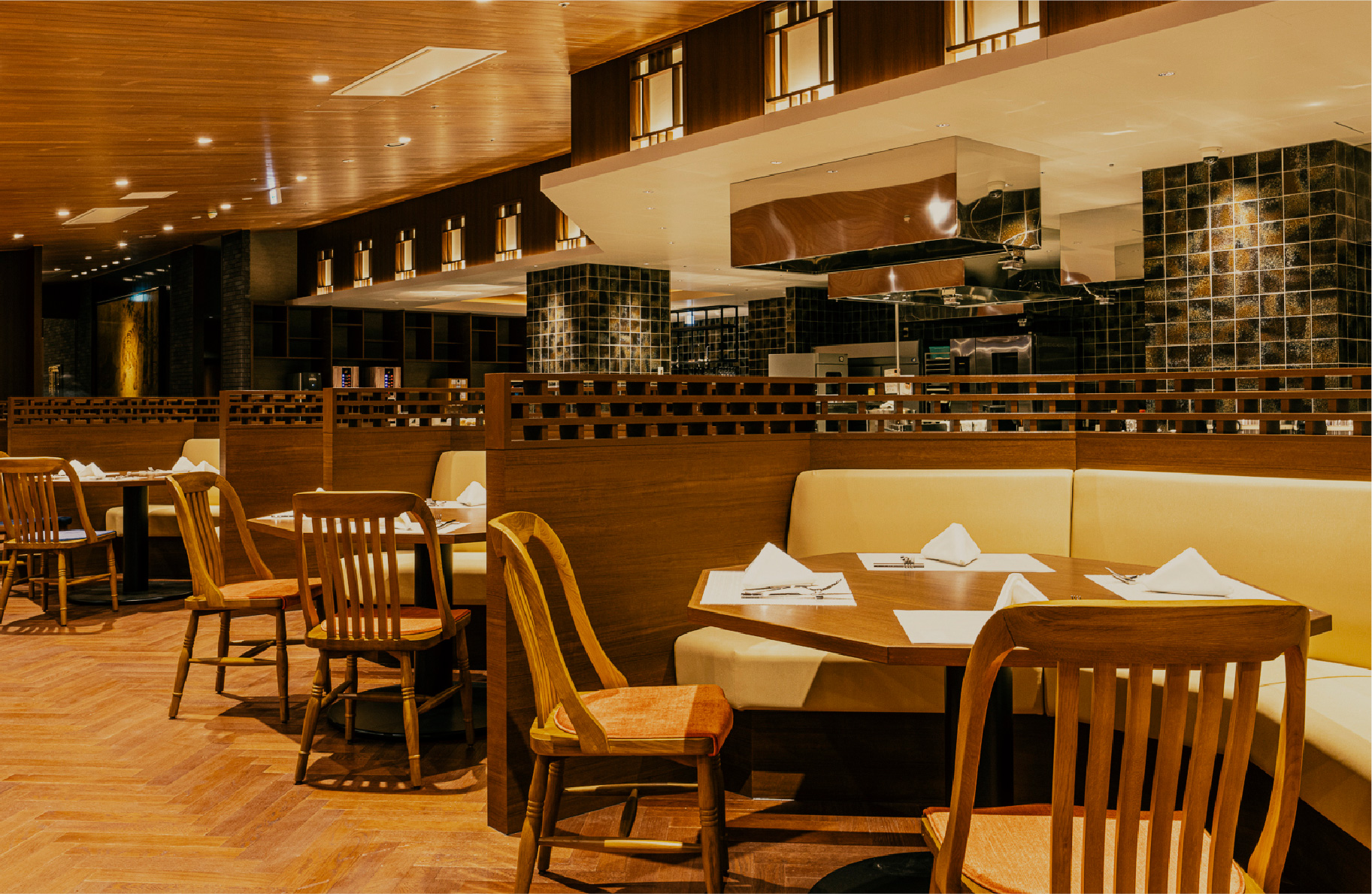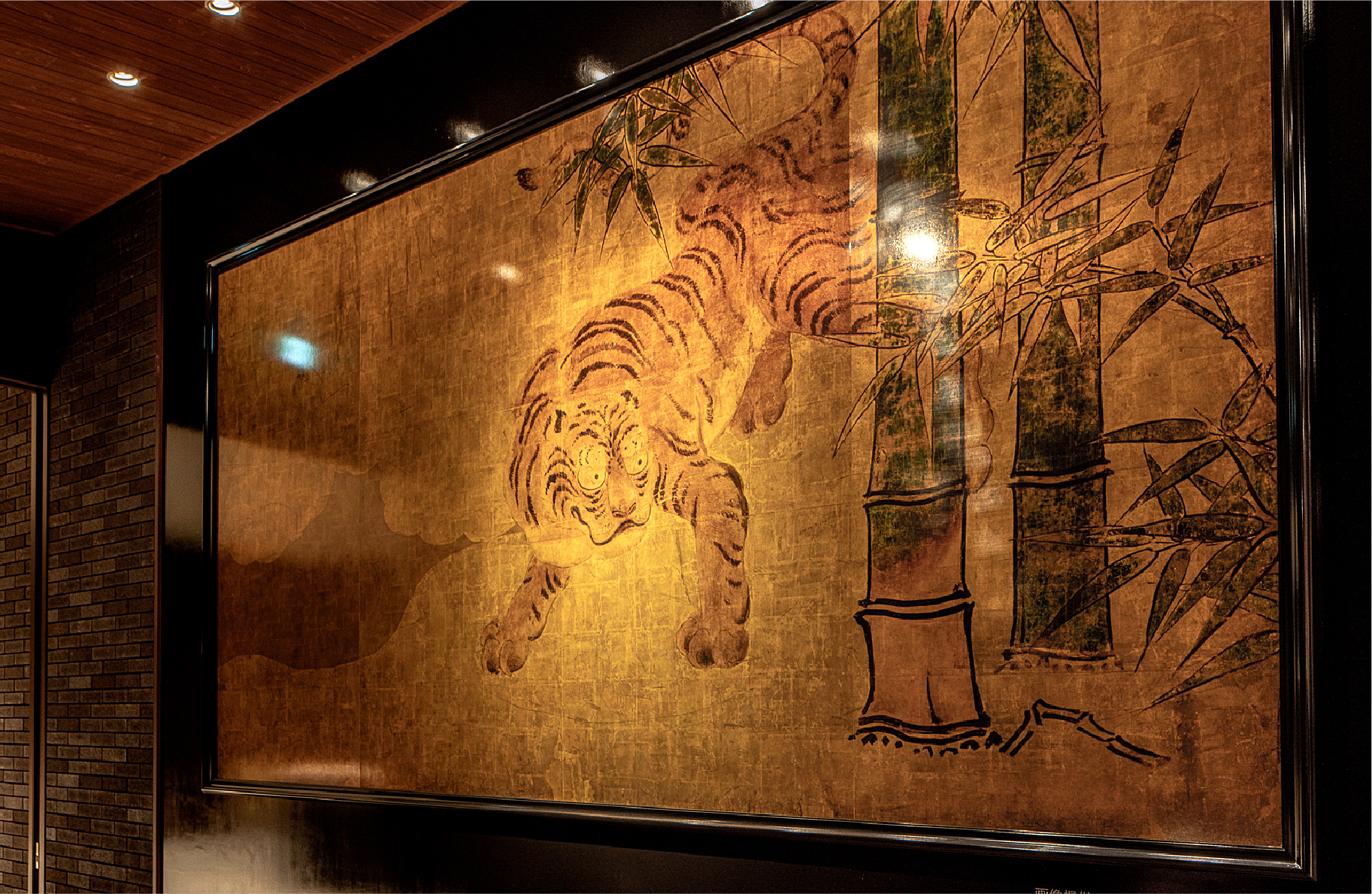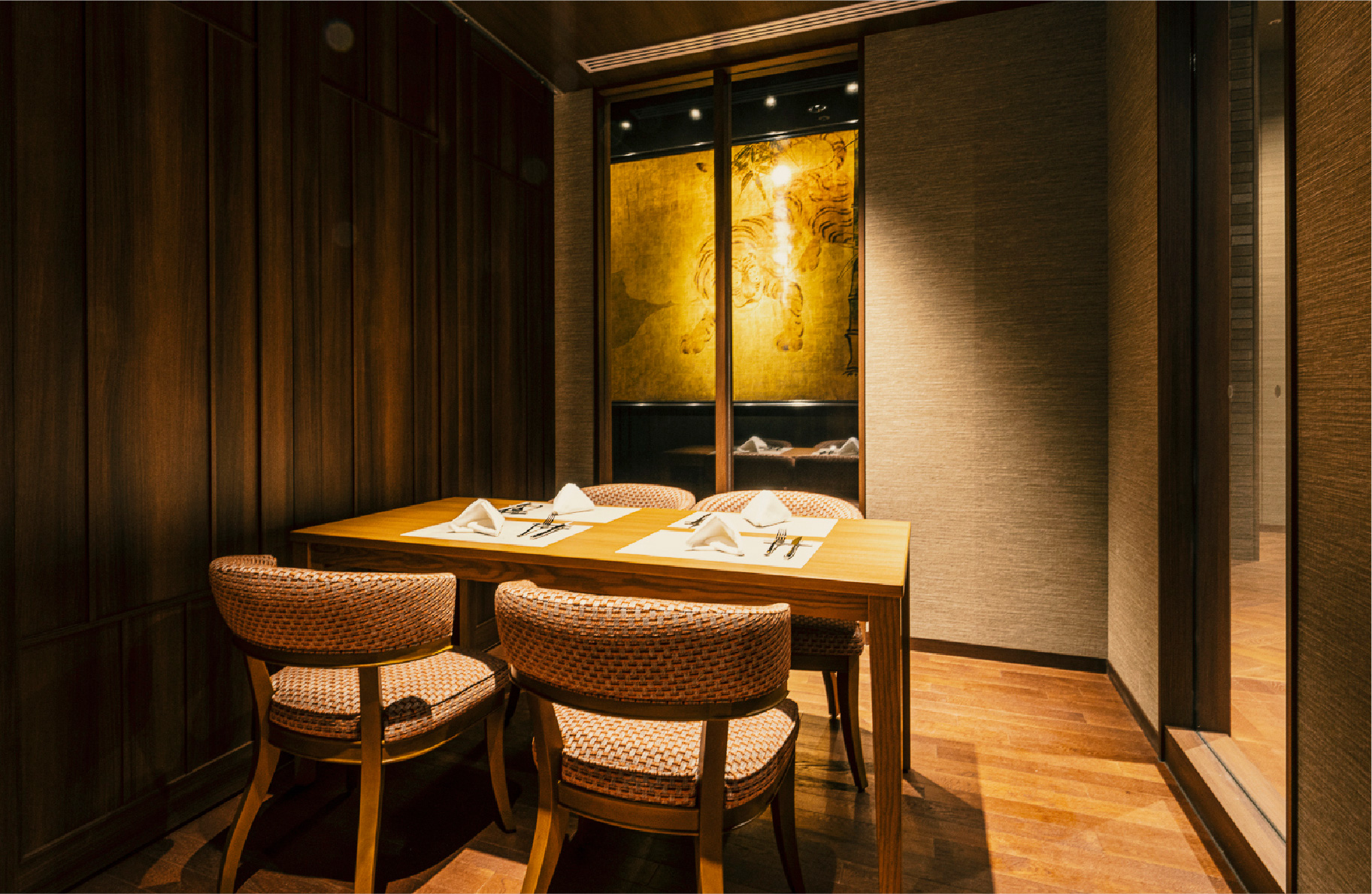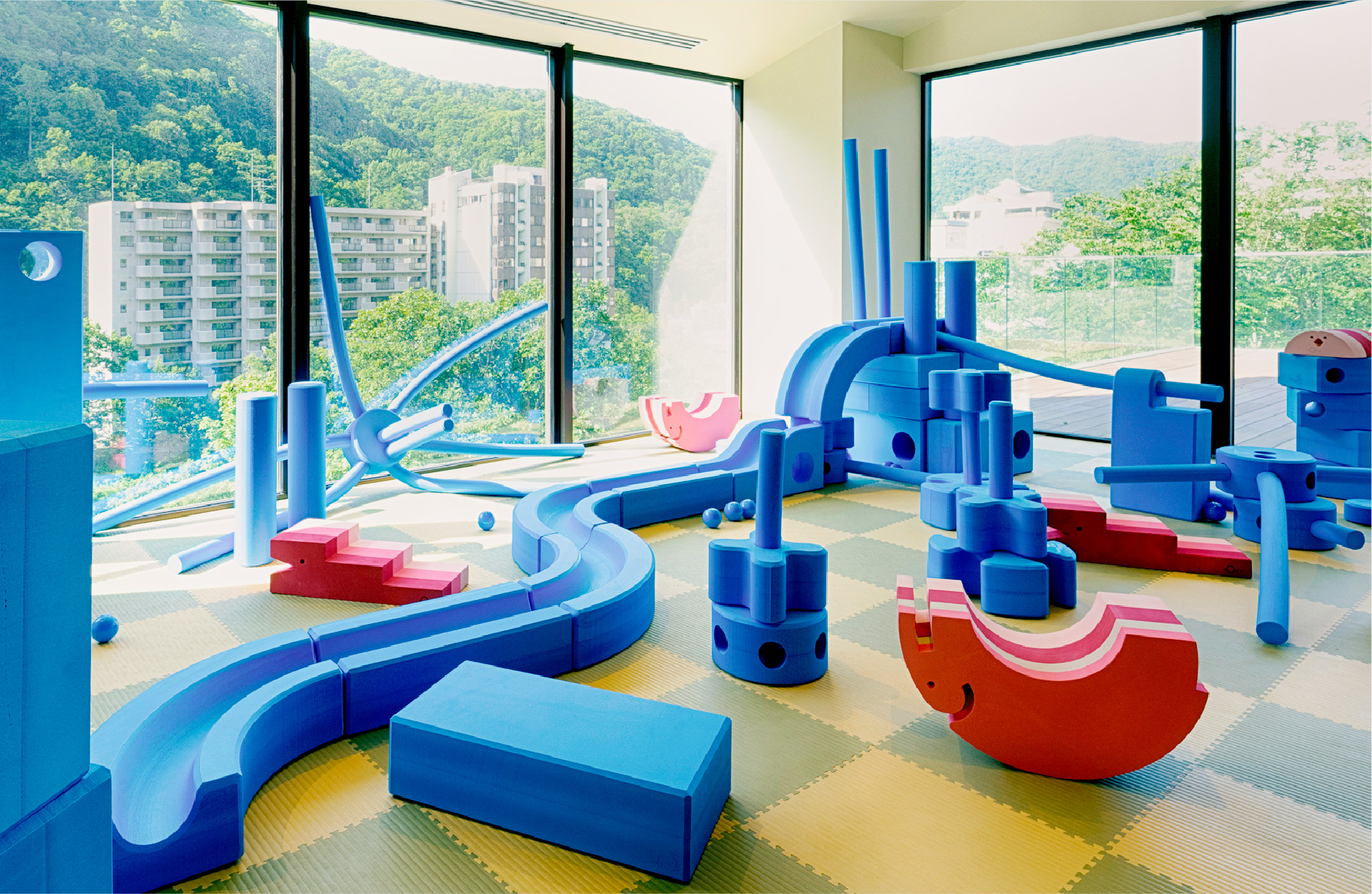 We offer counter seating with a close view of the valley, booth seating where you can sit back in comfort, and private spaces ideal for families or group dining. We put particular care into creating thrilling dishes and atmosphere. Beverages are ordered via a tablet for your convenience.
---
Facilities Private space / Kids corner (nursing room) / Smoking room
---
*If you have food allergies, please declare them ahead of time so that everyone can enjoy the food without worries.